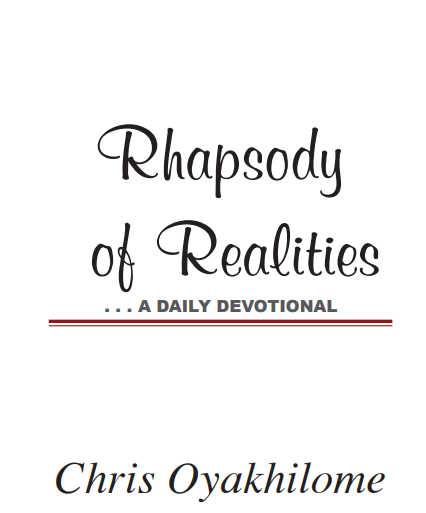 JOIN THIS BANDWAGON
So mightily grew the word of God and prevailed (Acts 19:20).
The Bible tells us that Jesus ministered to multitudes when He walked the streets of Israel. On one occasion, He preached to a crowd on the shore of Lake Galilee and the Bible specifically records that a vast multitude of people pushed to get close to Him to hear the Word of God (Luke 5:1).

Jesus preached that the Kingdom of heaven had come and that they should repent from their sins and get into the Kingdom that He had come to set up (Mark 1:14-15). But instead of believing in Him and getting into His Kingdom, they rejected Him. He was crucified; albeit, it all fulfilled the plan and purpose of God.

Then came the apostles; they too went forth preaching that the Kingdom, which Jesus had come to set up, is real, and that Jesus is God's Son, and that even though they crucified Him, God raised Him from the dead (Acts 2:22-24). They preached that Jesus is alive
and that He's been appointed by God to be the judge of the living and the dead (Acts 10:42). Hallelujah!

The first day that Peter would preach this message, having been filled with the Holy Spirit, the Bible says it was to a large crowd, and three thousand of them gave their hearts to Christ (Acts 2:41). The next time he preached, five thousand people gave their hearts to Christ (Acts 4:4). Afterwards, it became a multitude that believed (Acts 6:2). From a multitude, it became "…a great multitude…" (Acts 14:1). Hallelujah!

It hasn't changed in our day. We're witnessing the greatest move of the Spirit in these last days. There's been such unprecedented harvest of souls into the Kingdom, beyond what we've ever seen. The Word of God is growing mightily in the nations of the world and prevailing.

This devotional is one of the tools for reaching the whole world in an accountable way. It's what God wants us to do and His grace is mighty upon us. Join the bandwagon of soul winners. You can sign up now at www.reachoutworld.org, if you haven't done so already, and find out how you too can reach your estate, neighbourhood, or community, where you live or do business, and the regions beyond.

PRAYER
Dear Father, you've sent us ahead of the coming of Christ to give the knowledge of salvation unto ALL people. I'm committed to preaching the Gospel today, taking your Word to the ends of the earth, and teaching all nations the way of righteousness. You've given us the ticket to the whole world, and we're impacting the nations with your truth, in Jesus'
Name. Amen.
FURTHER STUDY:
Matthew 24:14; Matthew 28:19-20; Daniel 12:3

1-YEAR BIBLE READING PLAN: 1 Corinthians 3 & Psalms 109-112

2-YEAR BIBLE READING PLAN: Philippians 4:8-13 & Jeremiah 3
Please follow and like us: