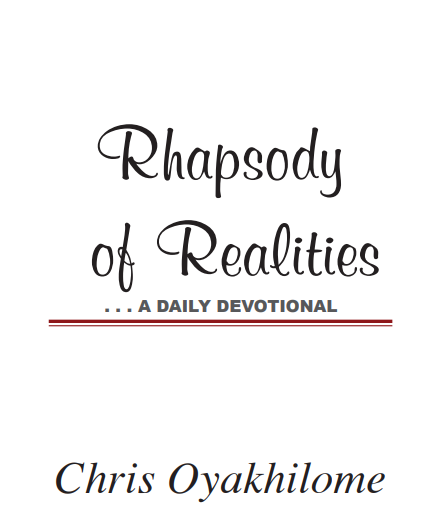 UNDERSTAND THE ESSENCE OF PRAYER
And pray in the Spirit on all occasions with all kinds of prayers and requests. With this in mind, be alert and always keep on praying for all the saints (Ephesians 6:18 NIV).
For some people, prayer is a mere ritual or religious ceremony. For example, the Pharisees, Sadducees, and Scribes in Bible days were given to the religiosity of prayer but not to its true essence and significance. But it wasn't so with the Patriarchs of faith like Abraham, Isaac and Jacob; they understood the importance and power of prayer as effective communication with God.
The Lord Jesus also demonstrated the power of prayer with amazing results. His disciples noticed this and asked Him to teach them how to pray effectively; they desired to pray in a way that God would hear and answer them. They wanted a genuine connection with God, where their prayers would have a meaningful impact, and that became their experience.
As you study the Book of Acts, and particularly the Epistles, you'd observe valuable insights and practical guidance on how to pray effectively. The apostles followed in the footsteps of Jesus and they too experienced remarkable results and passed this valuable knowledge to the Church.
So, we understand that prayer is God's idea. He wants us to pray because He wants to answer. Prayer gives Him the right to intervene in the affairs of men and establish His will in the earth. Therefore, we pray with the understanding that our prayers make tremendous power available, dynamic in its working (James 5:16).
We have books on prayer that'll help your understanding of the subject; order or download these books from the Rhapsody app store.
PRAYER
Dear Father, thank you for the privilege of fellowship with you in prayer, through the Holy Spirit. I'm victorious in all circumstances, walking in the blessings of the Lord because I live in the authority of the Word and in the Name of Jesus! Amen.
FURTHER STUDY
James 5:16-18 AMPC, Luke 18:1, Philippians 4:6-7
1 YEAR BIBLE READING PLAN: Galatians 5:16-26, Isaiah 6-8
2 YEAR BIBLE READING PLAN: Luke 24:1-12, 2 Samuel 15-16
Please follow and like us: