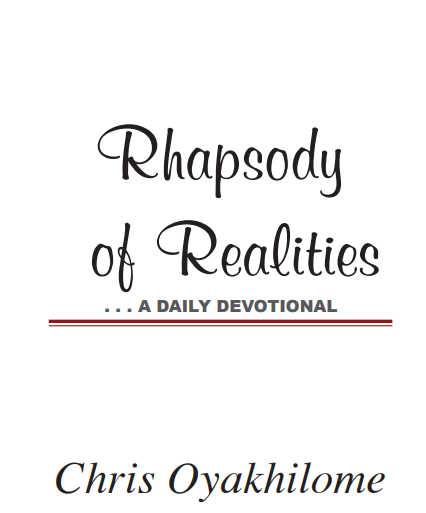 FLOURISHING THROUGH WORDS
A wholesome tongue is a tree of life: but perverseness therein is a breach in the spirit (Proverbs 15:4).
Your real personality is revealed in words; you're no different from your words. Your words represent you. Think about this: before Jesus was manifested in the flesh, He was the living Word; He was God's Word. The Word that the Father spoke became flesh; as it is written, "And the Word became flesh and dwelt among us, and we beheld His glory…" (John 1:14 NKJV).

This is why your words are so important. Your words are "you." If your words were capsulated and made flesh, what would that flesh look like? Will you be happy with what you see? If not, you can change it. Your life can reflect the beauty and glory of God. Begin by studying and meditating on the Word. Let the Word fill your heart and mind; for out of the abundance of the heart, the mouth speaks (Matthew 12:34).

Speak wholesome words. When you speak beautiful, faith-filled words, your life takes on the shape of those words and you receive a beautiful outcome.

Some people speak ugly and hurtful words to others all the time. Let that not be your description. Be gracious always in your speech and help others flourish through your words.

Out of the abundance of God's Word in my heart, my mouth speaks. My words are gushers of living water with which I tame the world, change circumstances, give life, uplift, and edify others. My life is beautiful, and I beautify the lives of others with my wholesome words.
FURTHER STUDY:
Matthew 12:36-37; Proverbs 15:4; Proverbs 16:24

1-YEAR BIBLE READING PLAN: Revelation 13:11-14:1-20 & Habakkuk 1-3

2-YEAR BIBLE READING PLAN: Revelation 17:11-18 & Haggai 2

Please follow and like us: