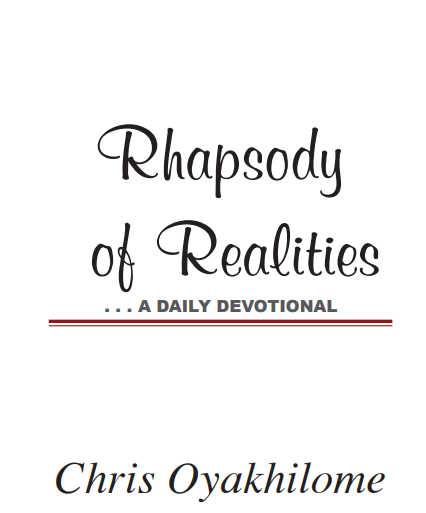 FAITH: THE EFFECT OF
RIGHTEOUSNESS
And the work of righteousness shall be
peace; and the effect of righteousness quietness and assurance forever
(Isaiah 32:17).
Our opening verse lists quietness and assurance as the effect of righteousness; that's faith! Faith is the quiet or confident assurance that things favourably expected shall come to pass: "Faith is the confident assurance that something we want is going to happen…"
(Hebrews 11:1 TLB). This perfectly describes the effect of righteousness we read about in our opening verse. It could have simply read, "And the effect of righteousness shall be faith."

In all of the Old Testament, the word "faith" appears only twice and it wasn't in connection with people demonstrating faith toward God. The first time it was used in the Old Testament was in Deuteronomy 32:20. The next time was Habakkuk 2:4: "…but the just shall live by his faith"; a prophetic reference to the new creation. But now, faith has come! It's our lifestyle. Being born again, we were born righteous and the effect of righteousness is mountain-moving faith. Hallelujah!

Because of righteousness, you have power over every crisis; you rule over the elements and corrupting influences of this world. You can live without fear, worries, conflicts, and agitations. Isaiah 54:14 says, "In righteousness shalt thou be established: thou shalt be far from oppression; for thou shalt not fear: and from terror; for it shall not
come near thee." Hallelujah!

No more fear or oppression in your life because you're established in Christ's righteousness. You're no longer in the jurisdiction of darkness; of those who are oppressed by circumstances, situations, demon spirits, etc. You've been translated into the Kingdom of God's Love-Son; the realm of blessings, dominion, and glory. Praise God!
CONFESSION

I walk in the consciousness of God's righteousness, securely established in Christ! I live above the elements and corrupting influences of this world. I live without worries, conflicts, and agitations. I walk in glory, dominion, and the strength of God. Hallelujah!
FURTHER STUDY:
Hebrews 11:1 TLB; Matthew 17:20

1-YEAR BIBLE READING PLAN: Matthew 12:22-50 & Genesis 40-41

2-YEAR BIBLE READING PLAN: Matthew 7:1-12 & Genesis 17

Please follow and like us: