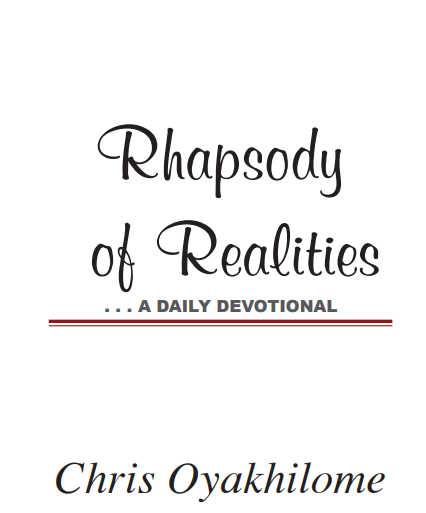 BE VISIONARY WITH THE GOSPEL
In such ways I have trailblazed a preaching of the Message of Jesus
all the way from Jerusalem far into
northwestern Greece. This has all been pioneer work, bringing the Message
only into those places where Jesus was not yet known and worshiped
(Romans 15:19-20 MSG).
Paul was a trailblazer, a visionary apostle. What we read in our opening verse reveals his mindset and passion to preach and share the Gospel
in places where Christ hadn't been known. He was in the vanguard of taking the glorious Gospel to new, unconverted souls.

Wherever Paul went, he began to research if Christ's name had already been known in such a place. And when he found that the Gospel had been established in that city, he simply moved into new cities and regions where the message wasn't known, and pioneered the work. This was the kind of ministry that Paul had: ever-increasing vision!

It wasn't that Paul was ignoring other places and looking only for places where Christ hadn't been preached; no! Read the statement he made before what we read in our opening scripture; he said, "… from Jerusalem, and round about unto Illyricum, I have fully preached the gospel of Christ" (Romans 15:19). Think about that!

Emulate Paul's kind of vision, where you take the map of your city and research to know where the light of the Gospel is still dim or non-existent, with the goal of moving in with the Gospel. If there're places you can't go physically, you send in Bibles and Rhapsody of Realities.

"…This Gospel of the Kingdom shall be preached in all the world for a witness unto all nations, and then shall the end come" (Matthew 24:14). Those are the words of Jesus; they must be personal to you.
Be passionate about spreading the message of the Gospel, not just in your catchment but also to the regions beyond. Pioneer new cells, fellowships and churches in places where you're aware they don't
exist. The Lord's mandate is still in force. He said, "… Go ye into all the world, and preach the gospel to every creature" (Mark 16:15).

Utilize every opportunity to preach the Gospel. The harvest is ready. Hallelujah!
PRAYER

Dear Father, I thank you for committing to my trust the ministry of the Gospel. Through me, the light of the Gospel shines brightly in cities, regions and nations, resulting in salvation and impartation of eternal life to many who have never known you, in Jesus' Name. Amen.
FURTHER STUDY:
Matthew 5:14;1 Corinthians 9:16; Romans 15:19-20 AMPC

1-YEAR BIBLE READING PLAN: John 15:18-16:1-16 & 1 Chronicles 5-6

2-YEAR BIBLE READING PLAN: 1 Corinthians 14:31-40 & Proverbs 27
Please follow and like us: