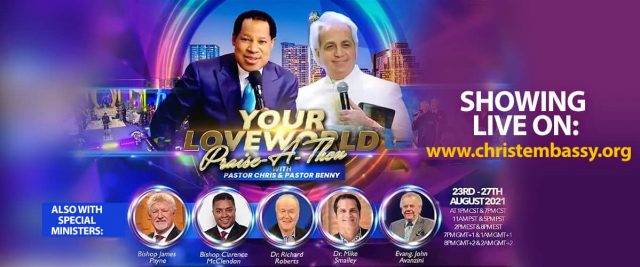 The clock is ticking to the much anticipated and special global LIVE Broadcast of "Your Loveworld with Pastor Chris and Pastor Benny.
Is your heart inditing a new matter as to what the Spirit of the Lord has in store for us as we charge fully armored; clearing God's Word to the nations. We would like to hear from you. Share with us on the comments section below.
Tune in LIVE daily on this platform and all Loveworld Networks from the 23rd till the 27th of August 2021 at 2 pm and 8 pm EST/7 pm and 1 am GMT+1 daily. Prepare for it and help others participate too. God bless you.
Please follow and like us: