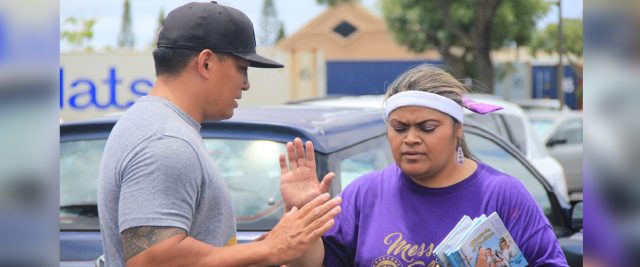 And he said unto them, Go ye into all the world, and preach the gospel to every creature (Mark 16:15).
A gentleman once asked me if Christians who never won souls to Christ would go to heaven. His question was based on what the Lord said in Ezekiel 33:26 "…When I bring the sword upon a land, if the people of the land take a man of their coasts, and set him for their watchman: If when he seeth the sword come upon the land, he blow the trumpet, and warn the people; Then whosoever heareth the sound of the trumpet, and taketh not warning; if the sword come, and take him away, his blood shall be upon his own head… But if the watchman see the sword come, and blow not the trumpet, and the people be not warned; if the sword come, and take any person from among them, he is taken away in his iniquity; but his blood will I require at the watchman's hand."
To answer his question, I highlighted three major reasons why we must preach the Gospel and win souls. First is our faith in the Lord Jesus and His glorious gospel; second is our love for Him and hope of His soon return, and then third is His instruction for us to win souls. These three reasons should compel anyone who believes in Jesus Christ to win souls. If you don't win souls, then your love for the Master is questionable. Then also, your hope of heaven is also called to question, as well as your obedience to the Master's instruction. So if you're not a soul winner, it means you really don't believe, and heaven is a place for believers.
God has determined that souls be won into His Kingdom every day, and He's given us the responsibility to locate the lost in our world and share the Gospel with them. As His representatives, we must reach the unreached and bring them to Christ; it's our primary responsibility as Christians. We must tell the untold about the love of God manifested in Christ Jesus. The Apostle Paul, recognizing this, cried out: "…necessity is laid upon me; yea, woe is unto me, if I preach not the gospel!" (1 Corinthians 9:16). Observe his choice of words! Let us therefore be truly committed to the Gospel and see to it's furtherance around the world.
Please follow and like us: