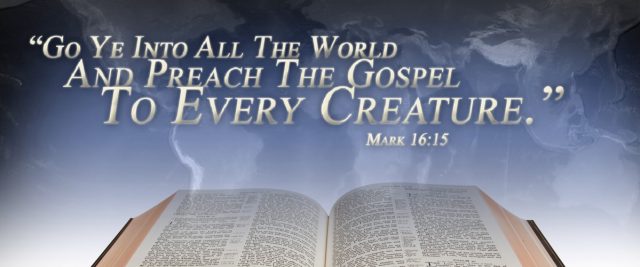 And he said unto them, Go ye into all the world, and preach the gospel to every creature (Mark 16:15).
Soul winners are precious and influential people in the sight of God. As a child of God nothing should mean more to you than leading those in your world who have not yet known the Lord into salvation. This is something you must take very seriously this year, more than ever before. 2 Corinthians 5:19 says, "To wit, that God was in Christ, reconciling the world unto himself, not imputing their trespasses unto them; and hath committed unto us the word of reconciliation."
God has committed to you the ministry of reconciliation; not only did He call you into the fellowship of His Son Jesus (1 Corinthians 1:9), He's also called you to partner with Him in soul winning. In Romans 12:11 we're admonished not to be slothful in business, but to be fervent in spirit, serving the Lord. It's talking about being fervent in God's number one business, which is soul winning.
You will experience even more success and progress this year as you engage in soul winning and soul winning activities. People are God's greatest assets on earth. Until you start winning people for Jesus, you're not involved in God's asset building. The Lord is always reaching out to the unsaved, to touch their lives with His power and glory; but He can only do so through you. Therefore you must always be passionate about soul winning.
To be effective as a soul winner, you must see beyond your present circumstances; you must see beyond every limitation and refuse anything obstructing your view in this great responsibility. Get rid of all distracting influences and fervently serve the Lord as a soul winner this year. It's your purpose for being. The Apostle Paul said in 1 Corinthians 9:16, "For though I preach the gospel, I have nothing to glory of: for necessity is laid upon me; yea, woe is unto me, if I preach not the gospel!"
Keep sharing the Gospel with those in your sphere of contact; it's the right thing to do, and it's what God demands.
Please follow and like us: