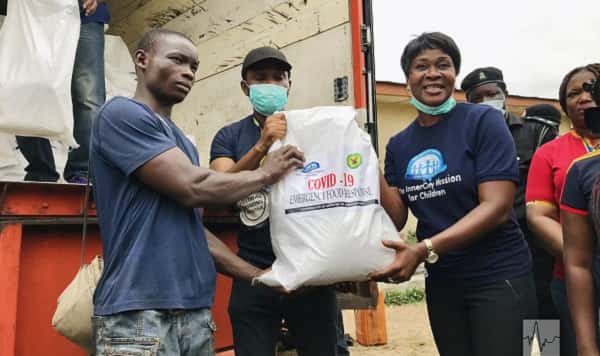 Vulnerable families in Lagos, Nigeria benefit from Chris Oyakhilome Foundation's philanthropic gesture amid COVID-19 pandemic.
Following the outbreak of COVID-19, a defining global health crisis, governments around the world have taken measures to curb the spread of the virus including quarantining, social distancing, closure of businesses, travel bans, restricted movements and lockdowns. However, COVID-19 is much more than a health crisis; it has created devastating social and economic crises as people have lost jobs and sources of livelihood. It is estimated that the socio-economic impact of the pandemic, together with measures to mitigate the spread of the new coronavirus, could potentially be catastrophic for millions of orphaned, vulnerable and excluded children and families around the world.
In response, the InnerCity Mission for Children, a vibrant Member Agency of the Chris Oyakhilome Foundation International, took urgent action to support the most vulnerable amid the global crisis through emergency food relief intervention to over 2, 000 households who have been adversely affected by the recent preventative measures of lockdown in Lagos, Nigeria.
Beneficiaries of the gesture expressed their profound gratitude to the man of God, Reverend (Dr.) Chris Oyakhilome and COFI, for remembering them at these dire times. Their joy knew no bounds as they continued to utter words of blessings, calling on God to reward Pastor Chris for remembering them and demonstrating such love towards them.
Follow the Chris Oyakhilome Foundation's SuperUser on KingsChat at https://web.kingsch.at/superusers/cofi1, for more updates on the foundation's activities.

Please follow and like us: