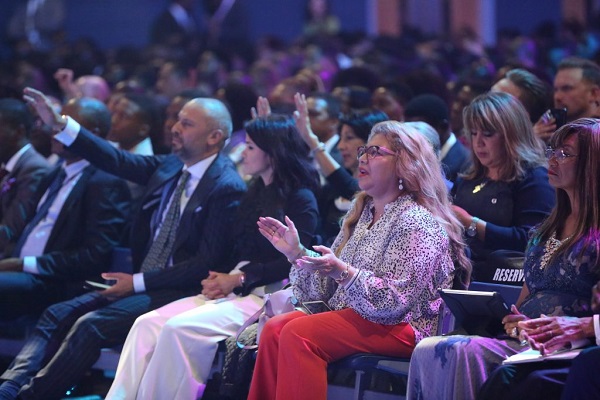 Ephesians 6:13 CEV "So put on all the armor that God gives. Then when that evil day comes, you will be able to defend yourself. And when the battle is over, you will still be standing firm."
When God gives you a dream, He always provides for you every necessary thing you require to make that dream a reality. But that doesn't mean trouble won't show up along the way. When challenges arise as a result of what He told you to do, you shouldn't cower; instead, remain standing on the Word.
In Exodus 14, God told Moses to bring the children of Israel out of Egypt, but He didn't tell him they'd be hemmed in between Pharaoh's charging chariots and the Red Sea. However, right there, God said, "Moses, stretch your hand over the water and divide it!" Moses did, and the miracle of miracles took place; the Red Sea parted before them, and the children of Israel walked through on dry ground.
If you've found yourself in a difficult situation because of something God asked you to do, have no fear. He's with you in the midst of that adversity, and He wants you to remain standing on His Word! 1 Corinthians 15:58 (CEV) says, "My dear friends, stand firm and don't be shaken. Always keep busy working for the Lord. You know that everything you do for him is worthwhile." Focus your life on what God has called you to do and don't be distracted by the challenges that may come your way. When you focus like that and remain standing on the Word, you'll find that irrespective of the oppositions or difficult situations, there's always a miracle for you.
Please follow and like us: