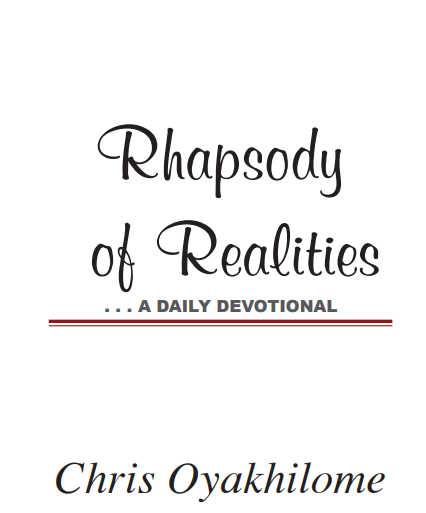 WE LIVE IN HIS PRESENCE
Even the Spirit of truth; whom the world cannot receive, because it seeth
him not, neither knoweth him: but ye know him; for he dwelleth with you, and shall be in you (John 14:17).
In Christianity, we don't go in and out of God's presence. His presence is our home; we were born therein. When you study Psalm 87:4, you'd
observe the prophetic reference: "I will make mention of Rahab and Babylon to them that know me: behold Philistia, and Tyre, with Ethiopia; this man was born there." "This man" refers to the new creation. "There" refers to our place in Christ—our place in God's
presence.

This is the reason it's an absurdity when a Christian says, "Father, I come to you today"; or "Let's get into the presence of God through worship." I often wonder: if they're about to get into the presence of God, where then have they been? God's children must understand
that we live in His presence.

There's no such thing in the New Testament as us "getting into" the presence of God. In Him we live and move and have our being. His presence is in us and with us. When you come into a place, you come with His presence. If you're born again, nobody can take you into the presence of God, because you were born right into His presence, and you live in His presence, both legally and vitally. Hallelujah!

CONFESSION
I'm the temple of the living God; He dwells in me by the Holy Spirit. Christ has taken up His abode in me and I'm forever in Him. I live in His presence and I carry that divine presence everywhere to impact my
world, in Jesus' Name. Amen.
FURTHER STUDY:
Acts 17:28; 1 Corinthians 3:16; Colossians 1:26-27

1-YEAR BIBLE READING PLAN: John 9:1-41 & 2 Kings 4-5

2-YEAR BIBLE READING PLAN: 1 Corinthians 11:1-11 & Proverbs 16
Please follow and like us: