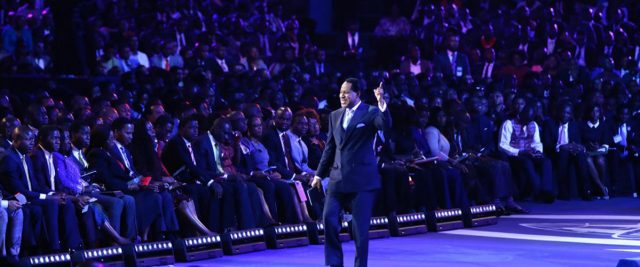 "By him, therefore, let us offer the sacrifice of praise to God continually, that is, the fruit of our lips giving thanks to his name" (Hebrews 13:15)
I've seen people try to bring down the heavens with their praise. They praise God so loud with their voices until they shout themselves hoarse. Anybody can sing, dance and shout to praise God. Now, there's nothing wrong with praising God with dancing and shouting and singing; the Word actually says to do that. However, there's a kind of praise that gets God's attention.
I'm talking about a kind of praise God cannot but respond to. That was the kind of praise Solomon gave God. Indeed, Solomon praised God with his voice and danced, but he didn't stop there. He thought much of this great God of glory and honoured Him with his substance. He offered such sacrifices to God as no king ever had a thousand burnt offerings (1 Kings 3:3-4), and that got God's attention. Later that same night, God showed up in his bedroom and told him, Ask Me for anything. I mean, God gave him an open cheque. Solomon could draw anything he desired on God's account because he praised God with his substance. This is the kind of praise I'm talking about.
When you give yourself to God like this, He ministers to you personally. Little wonder the Apostle Paul had such wonderful visions of God. That's the man who said, And I will very gladly spend and be spent for you… (2 Corinthians 12:15). The Lord appeared to him in visions and He had angels minister to him several times. He enjoyed so much attention from God because he had given everything and was ever willing to give anything to God. Whatever came into his hands went to the gospel.
You too can get God's attention this way by becoming committed to Him with your substance. Position yourself in the way of God's blessing; give Him sacrificial praise today.
Please follow and like us: