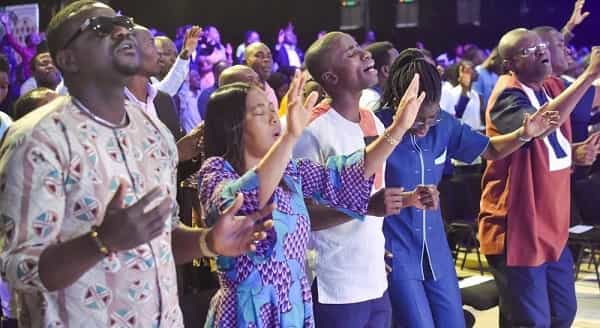 Then said I, Lo, I come (in the volume of the book it is written of me,) to do thy will, O God (Hebrews 10:7).
The Lord Jesus, while He walked the earth, lived out the perfect will of God; He walked in a preordained destiny. He located His destiny and purpose in the written Word, and fulfilled the glorious things that had been spoken of Him.
Luke 4:17-21 shows us how the Lord entered into His destiny. It reads, "And there was delivered unto him the book of the prophet Esaias. And when he had opened the book, he found the place where it was written, The Spirit of the Lord is upon me, because he hath anointed me to preach the gospel to the poor; he hath sent me to heal the brokenhearted, to preach deliverance to the captives, and recovering of sight to the blind, to set at liberty them that are bruised, To preach the acceptable year of the Lord. And he closed the book, and he gave it again to the minister, and sat down. And the eyes of all them that were in the synagogue were fastened on him. And he began to say unto them, This day is this scripture fulfilled in your ears." The Master recognized and acknowledged publicly that these verses were written concerning Him. He knew what His identity and mission were; His destiny was clearly spelt out in the Word.
Psalms 87:3 says, "Glorious things are spoken of thee O city of God" ; that refers to you—the new creation in Christ Jesus—you're the city of God. Glorious things are spoken of you in the Word: glorious things about your heritage, placement, ability, liberty, and privileges in Christ Jesus. Your responsibility is to look into the Word to locate, and enter into, the glorious things that are written of you, and fulfil your destiny.
Your destiny is in the Word of God, and it's been settled; it's not determined by your family background, country of residence or the government of the day. You've been destined for greatness, set apart for a life of victory and triumph from glory to glory. 1 John 4:4 says, "Ye are of God, little children, and have overcome them: because greater is he that is in you, than he that is in the world." This means your origin is in God; you hail from Him, and you're already victorious over Satan and the adversities of life. This is your destiny. Personalize this and other glorious things written of you in the Word, and walk in the light of them. Halleluiah!
Please follow and like us: