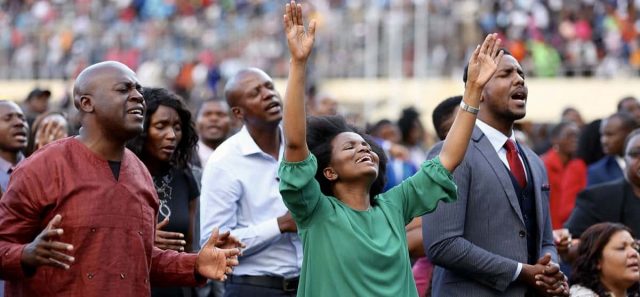 "Forget the former things; do not dwell on the past. See, I am doing a new thing! Now it springs up; do you not perceive it? I am making a way in the desert and streams in the wasteland." (Isaiah 43:18-19 NIV)
Some people allow their past failures and fears about the future weigh them down and determine how they live. They're full of regrets over yesterday and worries about tomorrow, therefore, they can't enjoy today. If only they'd realise that God doesn't live in their yesterdays! He's the "I AM," and not "I WAS" or "I WILL BE." This means He's concerned about how you live and enjoy today.
It doesn't matter what you did yesterday; that was yesterday and it's gone forever! Your focus should be on today and what God's Word says about you now. For example, your teacher may have made some negative remarks about your schoolwork last year because you didn't perform to expectation. Rather than getting weighed down and discouraged, turn your attention to God's Word about you and do better this time around. Remember He said, "…you will always be at the top, never at the bottom" (Deuteronomy 28:13 NIV)
Quit regretting what happened to you in the past and stop worrying about what the future holds for you. Choose to be positive and happy about today and make the best of it, because today is what counts!
Please follow and like us: