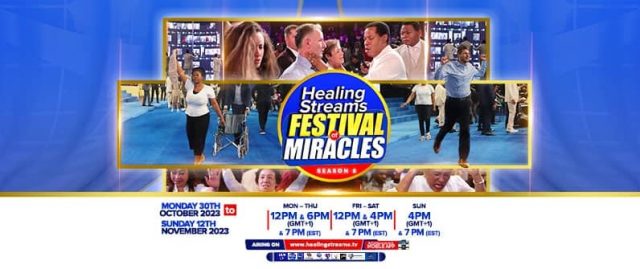 We give all praise and glory to the Lord for the most successful Healing Streams Live Healing Services, which was held over the past weekend. Praise God for the healing, miracles, salvation, and numerous blessings poured out on many the world over.
The celebration continues with the Healing Streams Festival of Miracles, which began on Monday, October 30th, and will run till November 12th.
Join the live program at 12 noon and 6 pm GMT+1, Mon to Thurs; and at, 12noon and 4 pm GMT+1, Fri to Sun, at http://healingstreams.tv and on the Loveworld Networks. If you received a miraculous healing, please call in and share your testimony.
Please follow and like us: