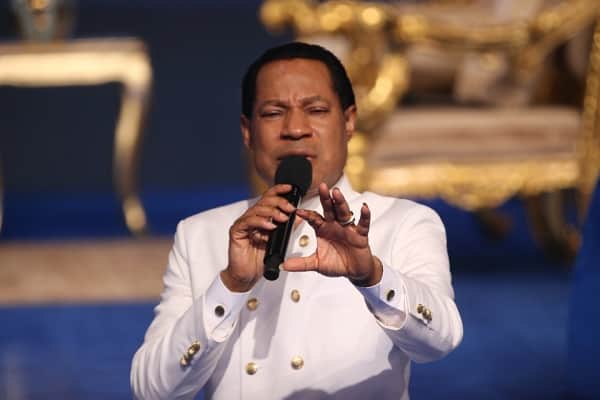 Pray-A-Thon 2023 – Mon Oct 30
The epochal 3 day Healing Streams Live Healing Services concluded yesterday, and what an avalanche of miracles it was all around the world, as the power of God was manifested to heal, deliver and save. We're thankful to the Lord for His abundant grace, love, and compassion, lavishly displayed on all who received healing miracles and salvation. Thanks to all of you wonderful Saints of God, and minsters of the gospel who invited others, set up viewing centres, (and there were hundreds of millions of centres) and made it possible for many to be mightily blessed at the program. You can watch and relive the 3 day event via the ceflix app.
Christ is your life! Hallelujah. Learn more on the essence of Christ in you, in this Monday's Rhapsody. Download the Rhapsody app from the Loveworld app store.
Psalms 95:1-7 says, 'O come, let us sing unto the LORD: let us make a joyful noise to the rock of our salvation. Let us come before his presence with thanksgiving, and make a joyful noise unto him with psalms. For the LORD is a great God, and a great King above all gods. In his hand are the deep places of the earth: the strength of the hills is his also. The sea is his, and he made it:
and his hands formed the dry land. O come, let us worship and bow down: let us kneel before the LORD our maker. For he is our God; and we are the people of his pasture, and the sheep of his hand…'
At our times of prayer today, we'll thank the Lord for the success of the Healing Streams and for all those around the world who received healings, deliverance, miraculous blessings, and salvation. The Lord be praised evermore. Amen.
Please follow and like us: