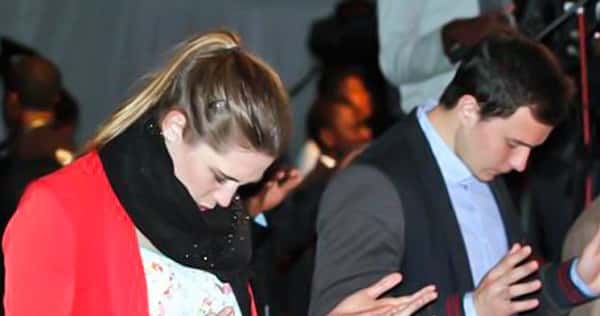 But of him are ye in Christ Jesus, who of God is made unto us wisdom, and righteousness, and sanctification, and redemption (1 Corinthians 1:30).
The Greek word translated "sanctification" in our opening verse could also mean "the sanctifier." Christ, the sanctifier, has come to live in us! He's not in us trying to sanctify us; He has already sanctified us. He's our "separator"; He sets us apart and sanctifies everything we do. He has separated us from the rest of the world to Himself, and from sin and evil unto righteousness. We're the distinguished ones; the chosen of God unto His glory and created for His pleasure. Psalm 4:3 says, "But know that the LORD hath set apart him that is godly for himself: the LORD will hear when I call unto him."
Another beautiful thing is, now that Christ the sanctifier lives in you, you've become one with Him: "For both he that sanctifieth and they who are sanctified are all of one: for which cause he is not ashamed to call them brethren" (Hebrews 2:11). He has thus made you a sanctifier; meaning that you can sanctify everything that has to do with you: your money, food…anything at all—by speaking words that cleanse.
In 1 Timothy 4:4-5, Paul said, "For every creature of God is good, and nothing to be refused, if it be received with thanksgiving: For it is sanctified by the word of God and prayer." This is in sync with what the Lord Jesus said in John 15:3: "…ye are clean through the Word which I have spoken unto you." We're the ones bearing His wonderful, precious, and cleansing words today. When you preach or teach the Word, people are cleansed and purified; grace, love, and the goodness of God are ministered to the hearers.
Let this be your cogitation and contemplation; before long, everyone around you will know you're different and testify that you're indeed the King's representative.
Please follow and like us: