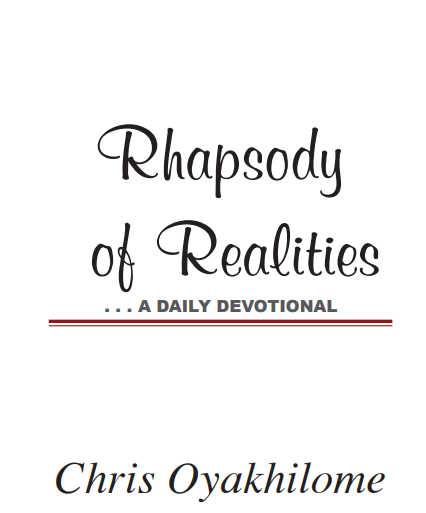 Understanding The Rules Of Prayer
And he spake a parable unto them to this end, that men ought always to pray, and not to faint (Luke 18:1). Why does God want us to always pray? It's because it's His intention to always answer our prayers.
This should excite you to always pray; to take advantage of the privilege and opportunity of prayer, which, essentially, is a Spirit-to-spirit communication in divine fellowship.
Sadly, what many know about prayer is asking God for things. They see prayer as an avenue to beg or "force" God to do something for them, as though He's unwilling. But that's not the purpose of prayer. God isn't against us; so, when we pray, we're not trying to convince Him to do something He's not inclined to do. Rather, we're siding with Him in bringing His will to pass.
Furthermore, the Bible shows that there're different kinds of prayer, with different rules governing each kind. Most Christians are acquainted with the prayer of faith. The prayer of faith is quick; it's the kind of prayer you can pray on the go. But there're lots of issues and challenges in this world that won't go away by the prayer of faith. Such situations or issues require some passionate supplication for the desired change to take place. We read about this kind of prayer in James 5:16-18 (AMPC); it's heartfelt and continued.
You may say, "But prayer is prayer"; no, prayer isn't just prayer. You can't apply the rules for the prayer of faith for the prayer of intercession; it won't work. It's one of the reasons people don't have answers to their prayers; they're praying the wrong way about their situation.
If, for example, any football player other than the team's goalkeeper, within his own penalty area, deliberately handles the ball when in play, such a player will be penalized. The referee won't overlook the infringement, because you can't apply handball or basketball rules to football.
Study the Word to know, and apply the right rules for the different kinds of prayers and you'll surely have results. Get our books titled, "How To Pray Effectively" and "Praying The Right Way" to learn more about the different kinds of prayer and their corresponding rules. They'll enrich your prayer life.
PRAYER
Dear Father, I thank you for the privilege and opportunity of prayer. I declare that your Word grows mightily and prevails around the world and that the wicked acts, schemes, policies, and stratagems of Satan are frustrated. Even now, I affirm by the Holy Ghost, that the earth is being filled with the knowledge of your glory, as the waters cover the sea, in Jesus' Name. Amen.
FURTHER STUDY:
Acts 4:24-31; Acts 12:1-5; 1 Thessalonians 5:17
1 YEAR BIBLE READING PLAN: Philippians 2:1-18 Isaiah 35-37
2 YEAR BIBLE READING PLAN: John 3:9-21 1 Kings 8
Please follow and like us: