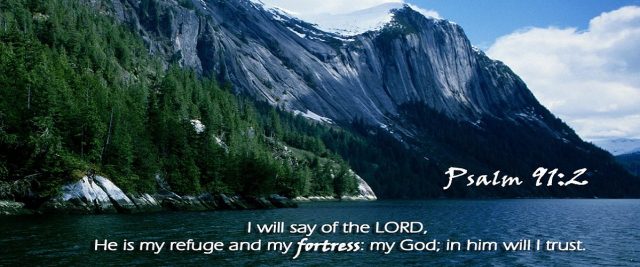 I will say of the Lord, He is my refuge and my fortress: my God; in him will I trust (Psalm 91:2).
Often times, we think about things that happen around us, like when something unpleasant happens to people we consider to be very "good"
people, and we say, "If that happened to so-and-so, what about me? That fellow was better than I am!" Well, you have to understand that it's got nothing to do with who's better than whom. It's got to do with our walk with God; our faith in His Word. It's about confession.
Our opening scripture conveys the anointed words of the psalmist, David. He said, "I will say of the Lord, He is my refuge and my
fortress: my God; in him will I trust." This was David's confession. It's got to become your confession as well. Declare that the Lord is your
Refuge and your Fortress, your God, on whom you lean and rely, and in whom you confidently trust! Let this be your confession and contemplation;
personalize it!
If your confession is wrong, then things will go wrong. Our confessions rule us; remember that. The Bible says, "Thou art snared with the words of thy mouth, thou art taken with the words of thy mouth" (Proverbs 6:2). Notice it didn't say you're snared by your enemies, or by the wickedness outside. He said you're snared by the words of your mouth.
Keep the word of faith in your mouth always. Hebrews 13:5-6 says, "…for he hath said, I will never leave thee, nor forsake thee. So that we
may boldly say…" Keep declaring what the Word says about you. He's your refuge, and your strength. Walk through life with confidence and
refuse to fear! No matter what you face, or who chooses to plot against you, know that you're divinely protected! Greater is He that's in you, than he that's in the world (1 John 4:4).
I am the righteousness of God in Christ Jesus; and not only do I have right standing with God, I have the ability to know and do what's right. Therefore, I reign in life over circumstances. I'm a success; I'm changing lives everywhere as I unveil the righteousness of God through the Gospel.
Please follow and like us: