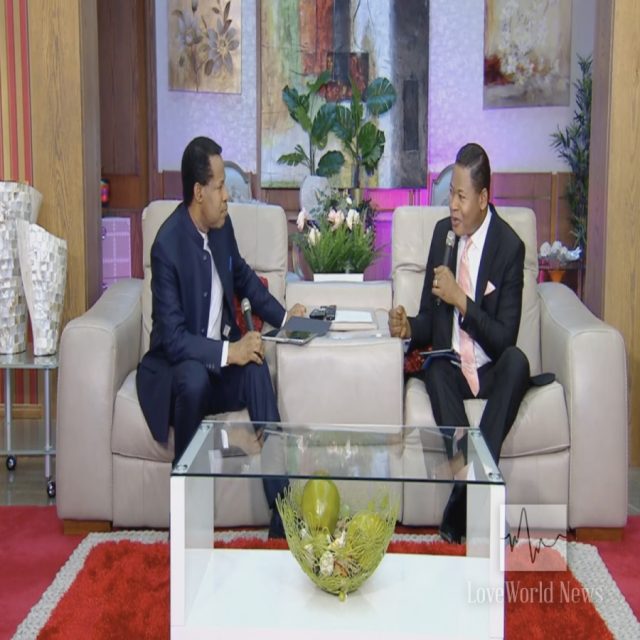 "Tell it to everyone, remind yourself, tell everyone you meet, we have moved" – Pastor Chris.
The epochal, life-transforming 30 days non stop global prayer chain with the man of God, Reverend (Dr.) Chris Oyakhilome came to a climatic close with the Grand Finale of the special "Your LoveWorld" Pastor Chris Live; Pray-A-Thon on Friday 5, July 2019.
The special session, anchored by LoveWorld President, Reverend (Dr.) Chris Oyakhilome commenced at exactly 5 pm (GMT+1) and beamed live from LoveWorld studios, Canada, as well as LoveWorld studios Lagos, Nigeria. On set with the President in Canada, was the Highly Esteemed Reverend Tom Amenkhienan; Ministry Director, CE Abuja Ministry Center.
The studio in Nigeria was graced by other senior pastors in Christ Embassy; the Highly Esteemed Reverend Ray Okocha, Ministry Director, CE Port Harcourt Ministry Center, Highly Esteemed Evang. (Dr.) Eddy Owase, Ministry Director, Warri Ministry Center, as well as the Zonal Pastor of Christ Embassy Lagos Zone 3; Esteemed Pastor Femi Otenigbagbe, Zonal Pastor of Christ Embassy Lagos Zone 2; Esteemed Pastor Emeka Eze, and the Zonal Pastor of Christ Embassy Port Harcourt Zone 1; Esteemed Pastor Amaechi Udeaku.
The session was transmitted live on all LoveWorld TV stations and also streamed live on various online platforms including the Pastor Chris Live TV (PCL TV), to a teeming global audience. Pastor Chris, welcomed the exciting participants from all around the world to the program and began to teach.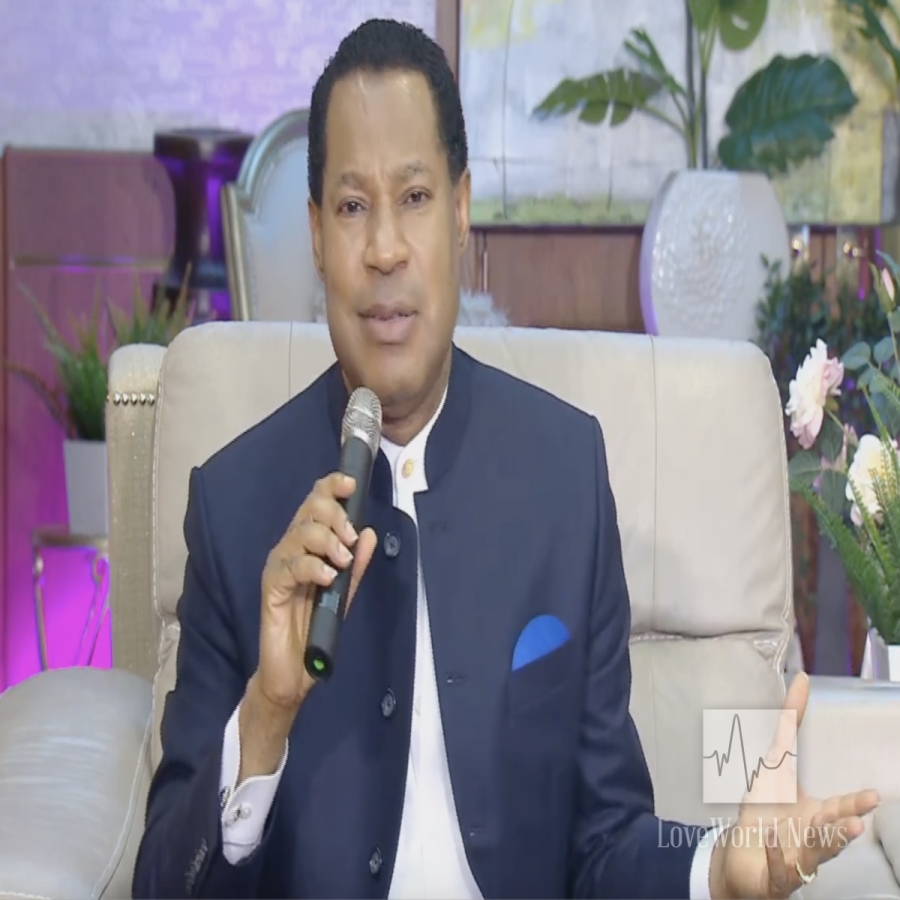 Focusing on the importance of thanksgiving in his teaching, the man of God, Pastor Chris read from Philippians 4:6 – "Be Careful for nothing; but in everything by prayer and supplication with thanksgiving let your requests be made known unto God." In view of the above scripture, Pastor Chris stressed the need for every Christian to live a worry-free life. In his words, "Every time you dream of something, you think of something, you desire something, by that very desire, you are creating that thing. Our desires create things in the spirit. Once you desire it, you have created it, so God creates it by your desire."
The man of God then called on Reverend Ray Okocha, who was on set in Nigeria, to share thoughts inspired in his heart by God's Spirit on Thanksgiving. Expounding the topic of discussion, Reverend Ray stated, that every time we give thanks, the forces of Heaven are released on our behalf against the forces of darkness, and these negative forces are bound to crumble.
Other senior Ministers onset were also given opportunity by the President, to share powerful, Spirit inspired, soul-lifting thoughts with the global congregation. It was such an amazing time of deep revelations from God's word.
The Highly Esteemed Evang. (Dr.) Eddy Owase, led the global audience in a prayer of thanksgiving and words of prophecies came forth concerning the church of Jesus Christ.
"Behold the Church has risen, the Church is standing, the Church is operating in the realms of endless possibilities. The Church is operating from the realm of perpetual victory" – Evang. (Dr.) Eddy Owase prophesied.
The man of God, Pastor Chris prayed for everyone, releasing God's special blessings on the global audience, to cause them to function in the new level, the Spirit of God has moved the church to.
Special renditions and songs of thanksgiving led by anointed LMAM praise and worship leaders were offered to the almighty God as the session came to a joyful close.
Pastor Chris Live global prayer partners, will continue to pray with the man of God, Pastor Chris, every Monday, Wednesday, and Friday of every week, at 12-noon local time/GMT+1, and 10 pm local time/GMT+1 respectively. Endeavor to join this bandwagon of world changers by following the Pastor Chris Live superuser on KingsChat to receive prayer posts sent out by the man of God, Pastor Chris.
Please follow and like us: