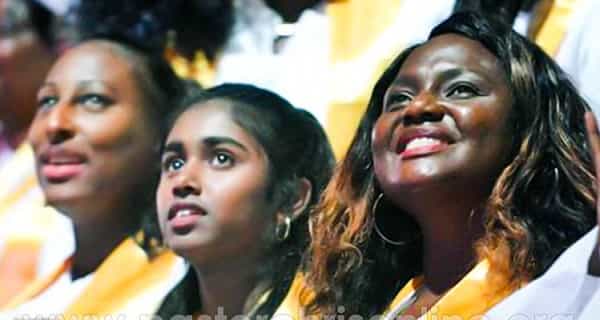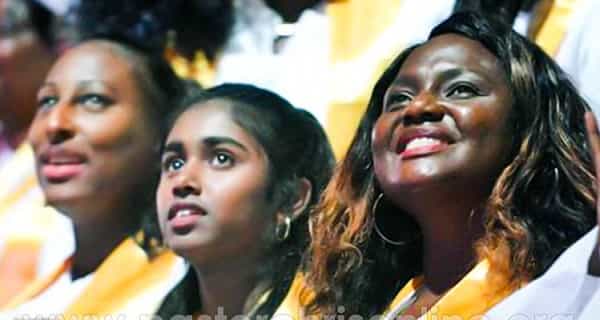 Again, the kingdom of heaven is like unto treasure hid in a field; the which when a man hath found, he hideth, and for joy thereof goeth and selleth all that he hath, and buyeth that field (Matthew 13:44).
The Lord Jesus likened the Kingdom of heaven to a treasure, which a man found in the field, and sold everything he had to buy the field. Notice that Jesus didn't say the man bought the treasure, but that he bought the field that contained the treasure. The treasure is the Church; and following the interpretation Jesus gave of the parable of the sower, the field is the world (Matthew 13:38). The Bible says in 1 Corinthians 6:20 and 1 Corinthians 7:23 that we were bought with a price. We're the treasure in the field which the Master bought.
The Master also likened the Kingdom to a merchant, seeking precious pearls of great value: "Again, the kingdom of heaven is like unto a merchant man, seeking goodly pearls: Who, when he had found one pearl of great price, went and sold all that he had, and bought it" (Matthew 13:45-46). We (the Church) are that pearl of great price; we're His purchased, special possession: "But you are a chosen race, a royal priesthood, a dedicated nation, [God's] own purchased, special people, that you may set forth the wonderful deeds and display the virtues and perfections of Him who called you out of darkness into His marvellous light" (1 Peter 2:9 AMP).
Our value to Him is revealed in the price He paid for our salvation: "Forasmuch as ye know that ye were not redeemed with corruptible things, as silver and gold…but with the precious blood of Christ, as of a lamb without blemish and without spot" (1 Peter 1:18-19). There're people who often like to tell us that we're not very special. Even sometimes in the church, there're those who, in testifying of something great the Lord has done in their lives would say, "God did such and- such for me, and it isn't because I'm special…." They think they're being humble when they say that, but they're actually being ignorant. We're special. Think about it: we were bought with the blood of Jesus Christ.
You're worth the blood of Jesus Christ. See yourself as such. Live everyday with the consciousness that you're special to God! That realization will inspire greater boldness and confidence in your spirit. Suddenly, you'd realize that indeed, nothing is impossible, unachievable, or too good for you. Think, talk, and live as one who knows his true value and worth to God; you're His pearl of great price.
Please follow and like us: