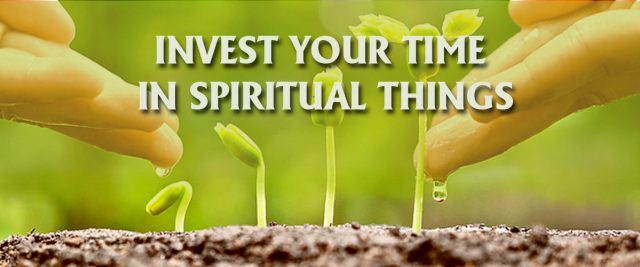 "Beloved, I wish above all things that thou mayest prosper and be in health, even as thy soul prospereth"(3 John 1:2).
Even though much emphasis is sometimes placed on God's concern for our health, wealth, and general well being, God is more concerned about your spiritual growth and wellbeing than anything else. He's more interested in the growth and development of your human spirit, for He knows that when your soul and spirit prosper, you'll also prosper in your health, finances and other areas of your life.
It's essential that your spirit grows unto maturity, for that's the only way you're guaranteed to live a successful life. Success is beyond buying a car, owning a house or an estate, giving birth to a child, passing your exams, or landing a good job. True success is when you're living in God's perfect will for your life. And only those who have grown spiritually through the Word are able to discern the perfect will of God.
The quickest way to grow spiritually is by investing your time and resources in spiritual things. Like a wise farmer who plants his precious seeds in the ground in anticipation of a big harvest, you also must invest in the things of the Spirit in order to reap a mighty harvest. Many haven't learnt to do this, that's why they've remained at the same level for a long time.
Learn to invest your time in the study of the Word, prayer, soul-wining and other spiritual activities like attending church services and other scheduled meetings regularly. Spend quality time in fellowship with the Holy Spirit every day. Invest your resources by constantly sowing seeds into the furtherance of the gospel. Before long, there'll be a bountiful harvest, and you'll experience tremendous growth in every area of your life.
Please follow and like us: