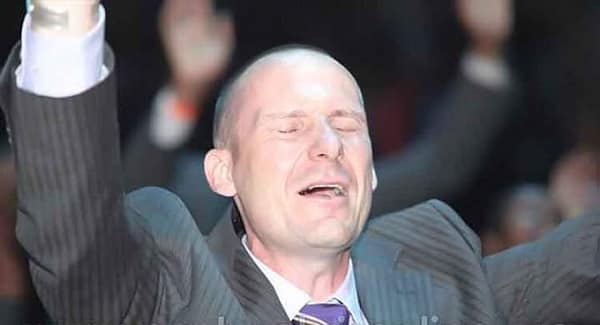 For I reckon that the sufferings of the present time are not worthy to be compared with the glory which shall be revealed in us. For the earnest expectation of the creation waiteth for the manifestation of the sons of God (Romans 8:18-19).
When the Lord Jesus walked the earth, He was one hundred percent man and one hundred percent God. He manifested the divine life to the people of His day, and the supernatural was His daily walk. As Christians, we're partakers of His divine nature (2 Peter 1:4). Therefore, as He is, so are we in this world (1 John 4:17). We're the offspring of the Word of God (James 1:18), and like Him, we're one hundred percent human and one hundred percent divine.
You're therefore required to give expression to the divine life in you. Romans 6:16 says, "Know ye not, that to whom ye yield yourselves servants to obey, his servants ye are to whom ye obey; whether of sin unto death, or of obedience unto righteousness?" If a Christian finds himself struggling with one bad habit or the other, the problem is that he allows his body dictate to him, instead of yielding to the Word of God. The more the Word gains the ascendancy over you, the more the God-life will be revealed in you to live the supernatural life.
Conversely, the more you allow the senses gain the mastery, the more the human life will be revealed in you, and you'll lead an ordinary life. This explains why some Christians suffer, get sick, and live very uninspiring lives; it's because they unwittingly made a choice to live life from the human plane. But there's a higher plane; a higher life in Christ, where your humanity is swallowed up in His divinity. John 3:30 says, "He must increase, but I must decrease."
Let Christ increase in you. Christ in you is the hope of glory (Colossians 1:27); let Him talk through you; let Him see through your eyes and work with your hands; let Christ show up in your life! Every time you respond to situations, let it be Christ in you responding. Every time you talk, let it be Christ talking in you!
Please follow and like us: