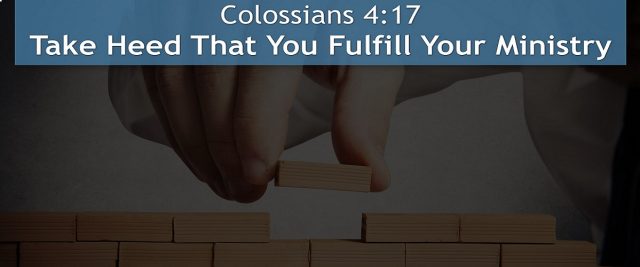 And say to Archippus, Take heed to the ministry which thou hast received in the Lord, that thou fulfil it (Colossians 4:17).
As a child of God, it's important that you locate yourself in God's purpose for your life and function in it. Functioning in God's purpose for you will make your life count both in quality and in the impact you make in the world.
There're three basic ways you can find and keep yourself in God's purpose for you. First is by praying often in the spirit. Praying in the spirit helps to position you in line with God's thinking and activate your spirit to receive His thoughts. When your spirit is activated, he's then able to receive God's signals, counsel and guidance. Then you find that your actions are in sync with God's purpose and plan for your life.
Something else you have to do to locate yourself and function in God's purpose is to focus on those things God has called you to do. If you keep your focus and refuse to be distracted, you'll be walking in God's purpose from one level of glory to another. Don't push to the future the things God has asked you to do now; focus on them and do them NOW, for your future begins now! So now is the time to do the things God has asked you to do.
The third thing to do in locating yourself in God's purpose is to meditate on God's Word; assimilate His thoughts into your spirit. That way, your spirit will be conditioned to act in line with the will of God. If you do these three things, the necessary result is that the Spirit of God will guide you into the perfect will of God for your life, such that you'll never have to wonder whether or not you're doing the right thing; you'll know.
Please follow and like us: