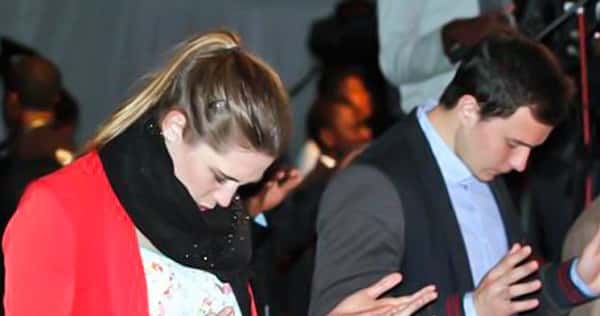 …for He [God] Himself has said, I will not in any way fail you nor give you up nor leave you without support. [I will] not, [I will] not, [I will] not in any degree leave you helpless nor forsake nor let [you] down (relax My hold on you) … (Hebrews 13:5 AMP).
As a child of God, you're never alone; you've never been, and will never walk alone as long as you have the Holy Spirit in you. He lives in, and with you—not for a time, but for all time. Part of His ministry in your life is to stay in fellowship with you, strengthening your faith and stirring up courage in you to do the will of God, and fulfil your calling.
Encourage the work and ministry of the Holy Spirit in your life through your conscious appreciation of His indwelling and abiding presence. Perhaps you're out on evangelism, witnessing to others about Christ; know that you're not alone. As you minister and share the Word, He's there, confirming the Word in the hearts of those to whom you're ministering; He's ministering together with you.
Any time you feel you're alone or feel as though you're not making impact the way you ought to, remember and recognize that the Holy Spirit is in, and with you. Acknowledge His presence and work in you, as Jesus did. Jesus said, "…the Father that dwelleth in me, he doeth the works" (John 14:10). He recognized the Holy Spirit as the Father that dwelt in Him, working in, and through Him.
Recognize that your Father (the Holy Spirit) lives in you; He's much more than an influence, a prophecy or an inspiration; He's your Father, your guide and your keeper. Trust Him with your life and you'll always be a success. He's the true Helper: the One you can rely on, and trust, to bring you out of any difficult situation.
If you're experiencing some challenges right now, perhaps with your finances, health, academics, marriage, business, or career, don't fret; you're not alone. Don't go seeking help from men; set your attention and affection on the Holy Spirit; He never fails. Read again, His reassuring and comforting words to you in our opening scripture, and ponder on the emphasis in the underlined portion.
Please follow and like us: