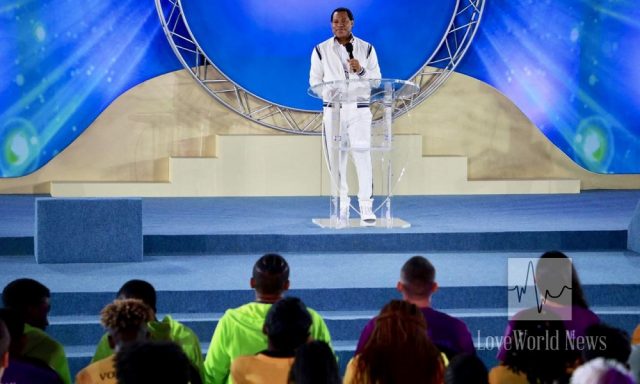 "Your country depends on you; it's you or you," Pastor Chris says to delegates at Easter Youth Camp.
Youth at the ongoing 2019 International Easter Youth Camp enjoyed an overflow of insight at the first meeting with the man of God, Pastor Chris, on Monday, April 23rd.
Following a warm welcome to the delegates drawn from over 120 countries, Pastor Chris began sharing provoking thoughts from the Word of God, bringing to mind the priceless responsibility of the gospel to the youth present. With statements of commitment delivered in his message, they had the precious opportunity to have a timely reflection on their role in the course of the gospel, in response to important remarks posed to them such as, "Can you be trusted with the message? Your country depends on you. It's you or you!"
At the session, several topical issues were dealt with in an enlightening question and answer segment, unveiling deep truths on Christian living, faith, the Holy Spirit, the second coming of Christ and lots more.
The inspired delegates left the session, propelled with words of courage and conviction, ready for global impact.
Please follow and like us: