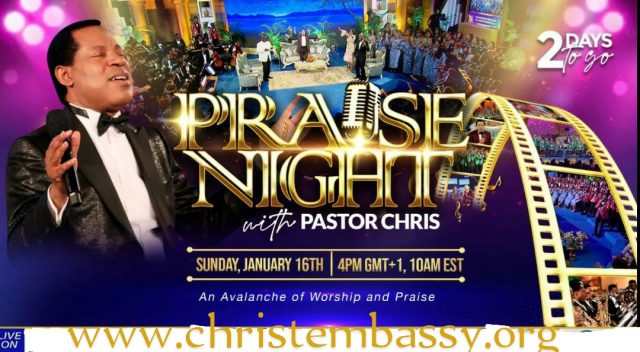 A TIME OF MIRACLES!!! PRAISE NIGHT WITH PASTOR CHRIS
And at midnight Paul and Silas prayed, and sang praises unto God: and the prisoners heard them. And suddenly there was a great earthquake, so that the foundations of the prison were shaken: and immediately all the doors were opened, and every one's bands were loosed.
Acts 16:25-26 It will be a special time of extraordinary miracles as billions around the world join our Man of God at Praise Night on Sunday 16th January 2022, by 4pm GMT +1, 11am EST. Through our praises we bring tremendous blessings upon the nations of the world.
Please follow and like us: