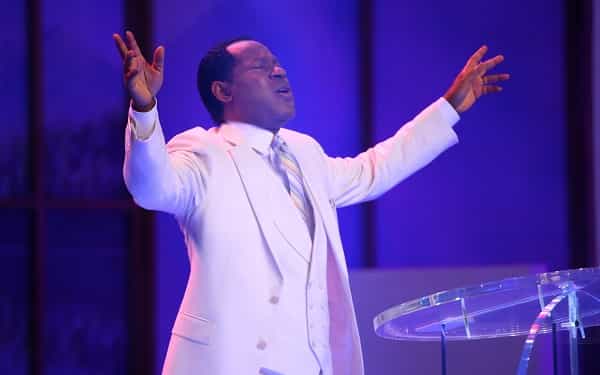 Our use of words is a fundamental principle for living the victorious Christian life. Learn more in this Monday's Rhapsody. Get the new June edition from the store of your Rhapsody app.
1 Timothy 2:1-4 says, 'I exhort therefore, that, first of all, supplications, prayers, intercessions, and giving of thanks, be made for all men; For kings, and for all that are in authority; that we may lead a quiet and peaceable life in all godliness and honesty. For this is good and acceptable in the sight of God our Saviour; Who will have all men to be saved, and to come unto the knowledge of the truth'.
It's Pray-A-Thon Day 148, and we're continuing earnestly in prayer. Hallelujah! We'll pray fervidly in tongues of the Spirit, and in accordance with the above verses of Scripture, for leaders and all in authority. Pray also against acts of violence and terrorism around the world, pray for peace and righteousness to reign in the nations, in Jesus Name. Amen.
Phase 7 of our special live broadcasts of 'Your Loveworld' begins today. Be sure to join us at 7pm GMT+1/2pm EST, on the Loveworld Networks, ministry websites, LiveTV Mobile app and on various social media platforms, and invite others to do the same. Don't miss it.
God bless you.
Please follow and like us: