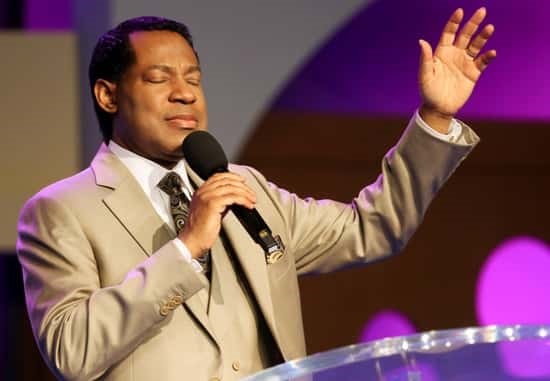 We had a most amazing Healing Service in Johannesburg, South Africa yesterday. Many who came from different parts of the world were healed of diverse ailments, freed from demonic oppression and many received salvation as well. We're most grateful to the Lord for the opportunity to impact lives in a special way, and many thanks to all our Healing School partners around the world, for your ministry in the gospel. The Lord bless and increase you abundantly. Amen. See Loveworld News for highlights of the service at http://loveworldnews.com. Also, visit the Healing School super user for important information on the Autumn Session.
Interceding for the lost is of utmost importance. Learn more in this Monday's Rhapsody. Remember to be a part of the Rhapsody 1million outreaches. Visit http://rhapsodyofrealities.org for more information.
2 Timothy 1:7 says, "For God hath not given us the spirit of fear; but of power, and of love, and of a sound mind". At our prayer times today, we'll pray fervently in tongues of the Spirit, and rebuke the fear and panic that have come over many in our world today. Declare peace, calmness, hope, and faith in the Lord be stirred in the hearts of men, through Jesus Christ to the glory of God. Amen.
Please follow and like us: