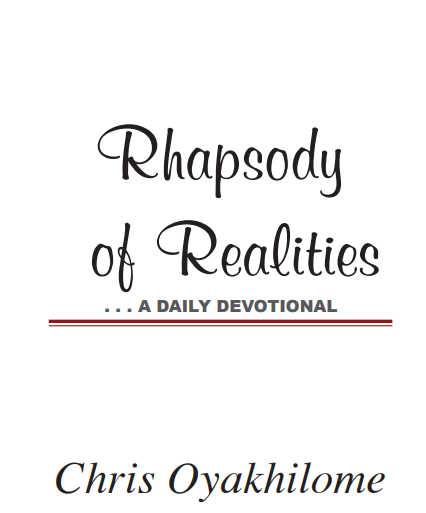 Anyone Can Be Saved
But if our gospel be hid, it is hid to them that are lost: In whom the god of this world hath blinded the minds of them which believe not, lest the light of the glorious gospel of Christ, who is the image of God, should shine unto them (2 Corinthians 4:3-4).
Our theme scripture is quite instructive; it reveals the reason certain people find it difficult to give their hearts to Jesus Christ; Satan is behind it. Once, I ministered to someone who was willing to give his life to Christ, but he was reluctant to confess the Lordship of Jesus. I knew what the problem was. So, I said, "In the Name of Jesus, you lying devil, come out of him!" Instantly, he opened his mouth and made the confession of the Lordship of Jesus Christ, and he was born again. Glory to God!
There're people who won't give their lives to Jesus Christ because demon spirits wouldn't let them. That's why it's important to intercede for the lost, rebuking the devil and the darkness in their hearts, so they'd receive the glorious light of the Gospel of Christ. Think about the fact that a fellow left his house, willing to go to church, but as soon as he approached the entrance of the church, he wouldn't go in. The brethren tried every way to persuade him to enter the church, but he wouldn't budge. An evil spirit that had followed him all his life would let him go anywhere else, but church.
However, while he was at the door, the Word of God was being taught inside the church. And suddenly, he became calm and entered for the service. As those who had tried to persuade him began to wonder at the sudden change of mind, he said to them, "A spirit walked out of me."
Imagine how many people want to come to church or give their lives to Christ, but are being hindered by the devil. But that's where we come in. Jesus gave us authority to cast out devils (Mark 16:17); it's one of the signs of our divinity. So, in preaching the Gospel, when you find people who seem to be resisting the message, intercede for them, that the devil would lose his grip on them. Don't give up on anyone, for anyone can accept the Gospel of Christ and be saved.
PRAYER
I thank you blessed Father, for the light of the glorious Gospel of Christ that floods the earth, resulting in the massive salvation of souls around the world! The power and influence of Satan is broken and the hearts and minds of many are open to receive the message of the Kingdom, in Jesus' Name. Amen.
FURTHER STUDY:
2 Corinthians 4:3-4 AMPC; 1 Timothy 2:1-5 CEV
1-YEAR BIBLE READING PLAN: Luke 1:26-56; Deuteronomy 5-7
2-YEAR BIBLE READING PLAN: Acts 28:1-10; Psalm 79-80
Please follow and like us: