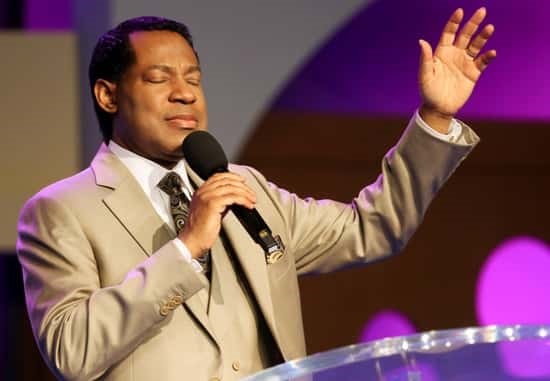 We had a glorious Prayer Festival and Miracle Service in Lagos, Nigeria yesterday afternoon, with over a hundred thousand attendees, and many miracles, healings, salvations and distributions of grace. It was a wonderful time of prayer and fellowship of the Spirit. The Lord be praised for His infinite love and answers to prayers. Hallelujah! You're a sanctified conveyor of divine verities and blessings. Learn more in this Monday's Rhapsody. Get the March edition from the store on your Rhapsody app, or visit http://rhapsodyofrealities.org 
Psalm 46:9-11 says, 'He maketh wars to cease unto the end of the earth; he breaketh the bow, and cutteth the spear in sunder; he burneth the chariot in the fire. Be still, and know that I am God: I will be exalted among the heathen, I will be exalted in the earth. The Lord of hosts is with us; the God of Jacob is our refuge. Selah'.
It's Pray-A-Thon Day 64, and today, we'll pray fervently in tongues of the Spirit, and intercede in accordance with the above verses of Scripture, for nations ravaged by war and unrest, that there be peace, restoration and stability, and the gospel would thrive in them for the salvation of souls, to the glory of God. God bless you.
Please follow and like us: