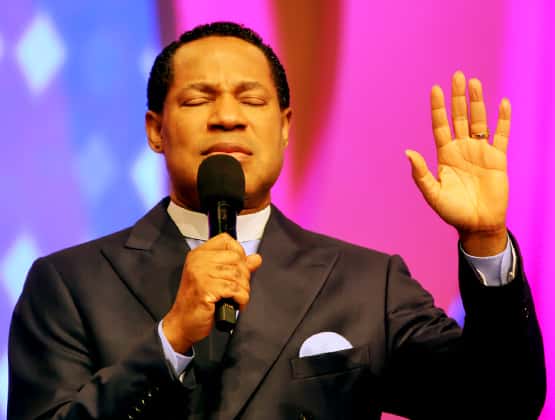 You're blessed and highly favoured. Learn more in this Friday's Rhapsody. Are you registered for the Rhapsody Online Prayer Conference? It begins by 6pm GMT+1 today, Feb 26th, and runs for 24hrs. Don't miss it. Participate live at http://rhapsodytv.live.
2Thessalonians 3:1 says "Finally, brethren, pray for us, that the word of the Lord may have free course, and be glorified, even as it is with you"
At our prayer times today, we'll pray fervently and mostly in tongues of the Spirit; and that the word of the Lord may have free course everywhere; pray against the evil machinations of Satan, in his bid to stop men from receiving salvation around the world. Proclaim the glory of the name of Jesus Christ over all nations and in the lives of men. Hallelujah!.
Remember, 'Your Loveworld Specials' Season 3 Phase 2 begins Monday March 1st to Friday March 5th, showing live on all Loveworld Networks. Plan to participate and invite others too. God bless you.
Please follow and like us: