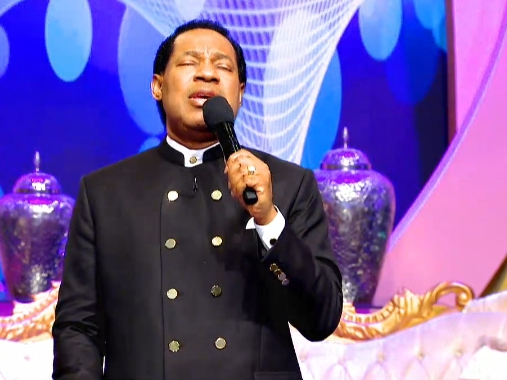 We had a phenomenal time on 'Your Loveworld Specials', all through last week, featuring a five day Praise-A-Thon, with Bishop James Payne, Pastor Dan Willis, Bishop Clarence McClendon, and Evangelist Mike Smalley. We're thankful to the Lord for the amazing grace and blessings received. You can watch rebroadcasts of the sessions this week on the Loveworld Networks.
God's Word is a creative force that produces results for you through affirmations. Learn more in this Monday's Rhapsody. Get the new February edition for kids, teens, and adults from the store of your Rhapsody app, and get for others also.
At our times of prayer today, we'll pray fervidly in tongues of the Spirit, and with the following points as we learnt yesterday: 1. Pray for all men, declaring that this is the day of salvation and grace, so we break the hold of satan from their lives. Acts 26.18; 2 Corinthians 6.2 declares that we're in God's acceptable time and day of Salvation. 2. Pray that the Lord of the Harvest will send forth laborers into the harvest fields of leaders of nations. Luke 10.1-3 3. Pray that God will change the hearts of leaders from foolishness and deception to wisdom and truth. He's able to do it, and will when we pray. Proverbs 21.1 4. Pray to overthrow the work of ungodly men who fill the world with poverty, violence and death, keeping men from experiencing the goodness of the Lord that fills the earth. Psalm 33.5; 2 Corinthians 10.4 God bless you.
Please follow and like us: