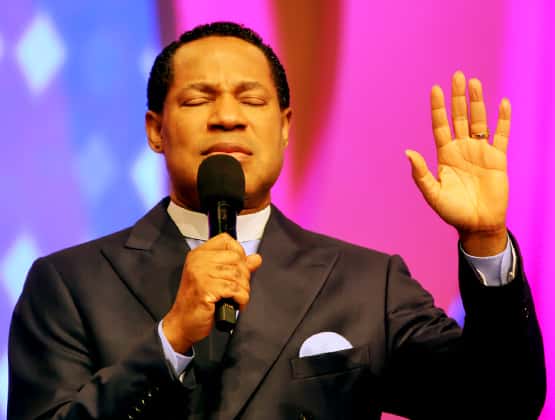 Find out in this Monday's Rhapsody, how to 'pray in prayer'. Visit http://rhapsodyofrealities.org.
1 Thessalonians 5:17 AMPC says, 'Be unceasing in prayer [praying perseveringly]' At our times of prayer today, we'll pray perseveringly for all nations and their leaders, that the will of the Lord prosper and prevail in them, and for a mighty harvest of souls into the kingdom.
Remember to join the Pastor Chris Live Global Pray-A-Thon everyday for an extra 15min of prayer. It's your call and responsibility, for God has made us a Kingdom of Priests. Also get copies of the pray-along audio compilation – Praying for the Nations; it'll enrich your prayer life this month of prayer; available on the Pastor Chris Digital Library app, and in audio CD at your local Church. God bless you.
Please follow and like us: