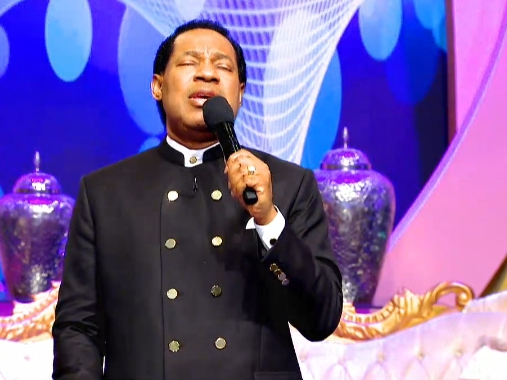 Our Global Communion Service for the month of October held yesterday, and as directed by the Holy Ghost, this month is another month of Visualization. Praise God! When the Lord says something twice, we must pay attention.
Just as Joseph told Pharaoh when he had a dream of the harvest and famine to come, saying – "And for that the dream was doubled unto Pharaoh twice; it is because the thing is established by God, and God will shortly bring it to pass" (Genesis 41:32). We'll visualize as the Spirit guides, focusing not on fleshly ambitions, but on those things that bring glory to God. See highlights of the service on http://loveworldnews.com and http://helloloveworld.tv.
You're built to overcome. Learn more in this Monday's Rhapsody. Get the new October edition for adults, teens and kids from the store of your Rhapsody app, and share with others too.
Joshua 6:2 says, 'And the Lord said unto Joshua, See, I have given into thine hand Jericho, and the king thereof, and the mighty men of valour'. At our times of prayer today, we'll pray fervidly in tongues of the Spirit for most of 15min, also visualizing and declaring the victory of the Church over the antichrist spirits of the world. This is the day of the spiritual reign of Christ through His Church, and we enforce His will in all nations, in His all powerful name. Hallelujah!
Remember to join the Praise Night holding this Wednesday from 6 pm GMT+1. God bless you.
Please follow and like us: