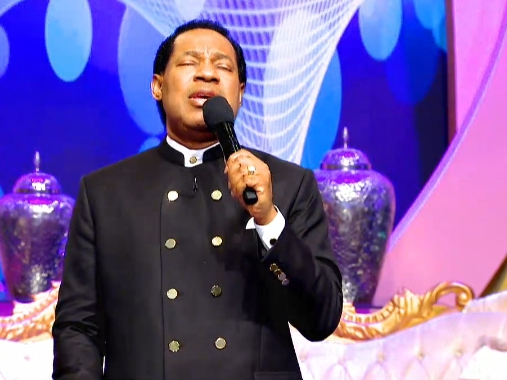 Your faith is required for a good warfare. Learn more in this Wednesday's Rhapsody. Visit http://rhapsodyofrealities.org for information on how to send Rhapsody of Realities around the world in diverse languages.
Psalm 112:6-7 says, 'Surely he shall not be moved forever: the righteous shall be in everlasting remembrance. He shall not be afraid of evil tidings: his heart is fixed, trusting in the LORD'.
At our prayer times today, we'll pray fervidly in tongues of the Spirit, and for God's people around the world, that they stand strong in the faith and fear nothing of Satanic threats and evil tidings, for "Greater is He that's in us, than he that's in the world", and all power is subject to the name of Jesus, who is the same yesterday, today, and forever. Amen. Declare the dominion of truth, righteousness, justice, and peace in all nations, to the glory of God. Hallelujah! Remember to attend the Midweek service today in Church onsite or online. Our fasting and praying starts Saturday, 1st of May to Monday 3rd of May; prepare for it. God bless you.
Please follow and like us: