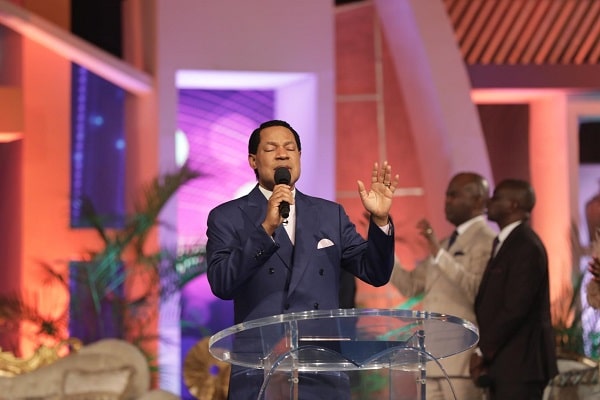 We're still receiving lots of testimonies of healing miracles, salvation and deliverance from around the world, with respect to the Healing Streams Live Healing Services of this past weekend. The Lord be praised. Remember to join the conversation at http://healingstreams.tv or watch on the Loveworld Networks from 6pm GMT+1. The 1st edition of the Global Day of Prayer, this Year of the Gathering Clouds, comes up this Friday, March 25th to Saturday, March 26th.
We'll be making tremendous power available for changes in our world in the over 24hr period. Be sure to actively participate and get others to join live on our Loveworld Networks, Ceflix, Live TV, Alpha TV, Ministry Websites, various social media platforms and numerous terrestrial and satellite TV stations around the world.
And so, tomorrow, Thursday March 24th, all around the world, we'll be praying in the Spirit for a full hour at 12noon GMT+1, as we prepare for the program. You can pray by yourself, or as a group, with your friends, family, cell group or church. It's a global hour of prayer, so tell others, and don't miss it.
Learn more about how the Holy Spirit communicates with you in this Wednesday's Rhapsody. Also visit http://rhapsodyofrealities.org for information on ongoing 'Reachout World'.
Isaiah 9:7 says, 'Of the increase of his government and peace there shall be no end…'
At our prayer times today, we'll pray fervidly in tongues of the Spirit for all 15min, declaring peace over the nations and the unhindered spread of the gospel. God bless you.
Please follow and like us: