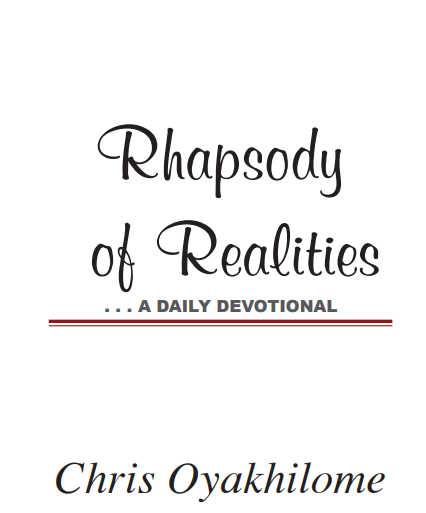 HE TALKS TO YOUR SPIRIT
My sheep hear my voice, and I know them, and they follow me (John 10:27).
"I'm born again and I speak in tongues; I pray, but I've never heard the Holy Spirit talk back or speak to me. Is there something wrong with me?" Some people have found themselves asking this question again and again.

If, as a Christian you find it difficult to discern thevoice of the Spirit, it's not because His voice is weak when He speaks. First, the Holy Spirit probably has been speaking to you and you've not been listening
to Him, or you're thinking it's your mind that's talking to you. The Holy Spirit always talks to us, but we listen to Him, not with our physical ears but with our spirits, from within us.

If you're listening with your spirit, you'll hear Him. And again, when you study the Scriptures, He talks to you. Therefore, whenever you're studying the Word, it's an opportunity for the Holy Spirit to minister
to you, to talk to you. So, accept His teachings and His guidance from the Bible. 2 Timothy 3:16 says, "All scripture is given by inspiration of God, and is profitable for doctrine, for reproof, for correction,
for instruction in righteousness."

When a Christian says, "I talk to the Lord, but He doesn't talk back to me," what that person needs to realize is that when you talk to Him, He doesn't necessarily have to talk to you while you're on your knees waiting; no! He may not act at that moment, but He'll always talk to you. He talks to you every day.

So, as a child of God, never say, "I don't know whether the Holy Spirit talks to me." Say what Jesus said: "I know the Father, and He knows me. I hear and recognize His voice." Jesus said, "My sheep hear my
voice, and I know them, and they follow me" (John 10:27). Therefore, you say, "I know the voice of the Master; I know the voice of the Holy Spirit, and He talks to me."

When you say that, your spirit will become conscious of the voice of the Holy Spirit within, and of His guidance and words in your life.
PRAYER

Dear Father, I thank you for the ability to hear you speak through your Word and your Spirit and recognize your voice. My spirit is sensitive to your voice; the ways of the Spirit have been unveiled to me, and I'm guided from within and through the Word to know and walk in the paths of life, in Jesus' Name. Amen.
FURTHER STUDY:
John 14:16 AMPC; Romans 8:26 AMPC

1-YEAR BIBLE READING PLAN: Luke 4:14-44 & Deuteronomy 22-24

2-YEAR BIBLE READING PLAN: Romans 2:1-11 & Psalm 90

Please follow and like us: