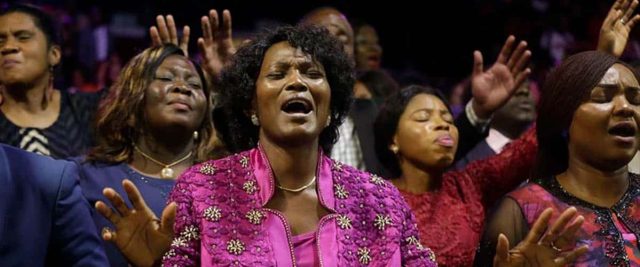 "Therefore I say unto you, what things soever ye desire, when ye pray, believe that ye receive them, and ye shall have them" (Mark 11:24).
It's the Father's delight to answer your prayers; it's His good pleasure to give you the wonderful treasures of His Kingdom (Luke 12:32). Therefore never doubt His willingness to answer you speedily when you pray. The Bible lets us know that He has ordained you to receive answers to prayers (John 15:16).
Jesus said, when you pray, believe that you receive, and you shall have! It's that simple—pray, believe and receive. The challenge some Christians have is that they don't know how to receive. The word "receive" in the Greek is "lambano" and it's an active word. It means to take a hold of something; to seize it and make it yours. Thus when you pray, with your spirit, take a hold of that which you've asked for! Seize it and make it yours! God wants your joy to be full, therefore go ahead and make your request known to Him, and then take possession of that you've asked for.
Jesus made it clear that it's the Father's desire for you to boldly and confidently talk directly to Him in prayer, and receive answers: "And in that day ye shall ask me nothing. Verily, verily, I say unto you, whatsoever ye shall ask the Father in my name, he will give it you. Hitherto have ye asked nothing in my name: ask, and ye shall receive, that your joy may be full" (John 16:23-24)
Thanks be unto God, this is that set time! We've come into "that day" that Jesus was referring to. If you're born again, you have the privilege of being able to pray and receive the answers to your prayers instantly. There's no need to look for someone to pray to God for you; there's no need to cry and keep reminding God of your troubles: just ask, believe and receive!
FURTHER STUDY: John 16:24; Matthew 21:22
Help spread God's word around the world via Online by sharing this post
Please follow and like us: