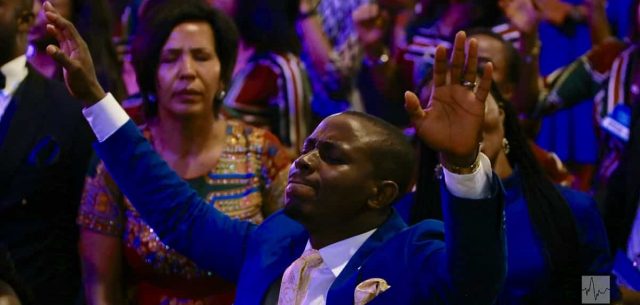 Let us therefore come boldly unto the throne of grace, that we may obtain mercy, and find grace to help in time of need (Hebrews 4:16).
What a blessing to know that you can communicate directly with the Lord in prayer, and have His full attention (1 Peter 3:12). Prayer times are moments of heavenly glory and spiritual ecstasy. In prayer, our spirits are refreshed and our sensitivity to the Spirit is increased.
Some people only pray when they need something from the Lord, which is wrong. Your time of prayer shouldn't just be a time to ask God for things; it should be a time of rich fellowship with Him. Through prayer you participate in the communion of the God-kind.
It's important to recognize prayer as a privilege as well as a responsibility. Every moment of prayer is an investment in eternity, and true prayer is a romance of righteousness. It's a special moment of divine communion where you're enraptured in heavenly bliss.
Jesus understood the importance of constant fellowship with the Father; hence, He took prayer seriously while He was on earth. The Bible says "…in the morning, rising up a great while before day, he went out, and departed into a solitary place, and there prayed" (Mark 1:35). On certain occasions, He prayed all night long. He understood the power and importance of constant fellowship with the Father.
2 Corinthians13:14 talks about the grace of our Lord Jesus Christ, the love of God, and the communion of the Holy Ghost…. "Communion" refers to a partnership, a communication, a fellowship with the Holy Spirit. It means talking to the Holy Spirit and hearing Him talk to you. You need that continual fellowship with the Lord to function effectively and win every day in life.
Please follow and like us: