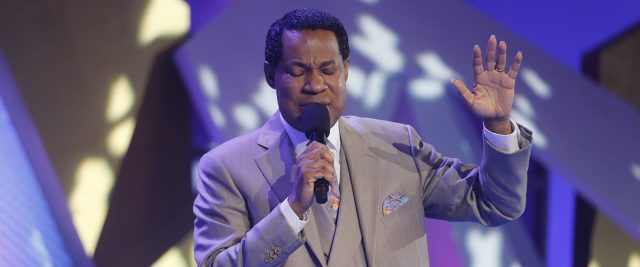 Having received the Holy Spirit, you have the capacity and the power to know the full, precise, and accurate will of the Father. Learn more in today's Rhapsody. Download the new Rhapsody app for a more exciting experience of Rhapsody of Realities.
Psalm 95:1-7 says, "O come, let us sing unto the Lord: let us make a joyful noise to the rock of our salvation. Let us come before his presence with thanksgiving, and make a joyful noise unto him with psalms. For the Lord is a great God, and a great King above all gods. In his hand are the deep places of the earth: the strength of the hills is his also. The sea is his, and he made it: and his hands formed the dry land. O come, let us worship and bow down: let us kneel before the Lord our maker. For he is our God; and we are the people of his pasture, and the sheep of his hand…"
At 12noon and 10pm (Local/GMT), we'll pray in tongues of the Spirit for all 15min, with hearts full of praise and thanksgiving to the Lord; for the Lord is good and His mercy endures for ever. Amen. God bless you.
Please follow and like us: