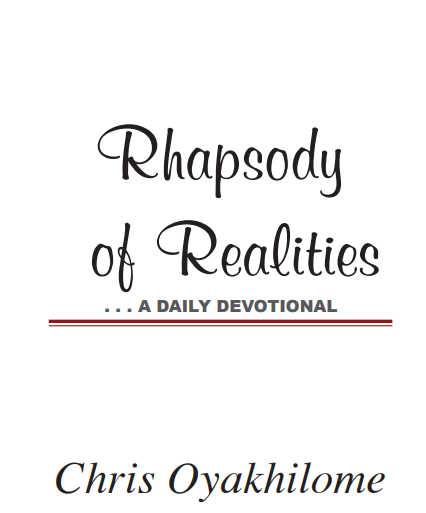 THE REAL BLESSING OF PRAYER
And this is the confidence that we have in him, that, if we ask anything according to his will, he heareth us (1 John 5:14).
The real blessing of prayer isn't the requests and supplications we make; it's our heavenly Father's response. If you pray, and God doesn't hear you, the prayer is useless. But thanks be unto God; we have an assurance—a guarantee to be heard when we pray: "And this is the confidence that we have in him, that, if we ask anything according to his will, he heareth us" (1 John 5:14).

The boldness we have is that whenever we ask anything or make any request according to His will, He listens to us and responds. The first part of His response is the consciousness and the confirmation that He gives to you in your spirit that you're being heard and answered; that's a great blessing.

In John 15:16, Jesus said, "Ye have not chosen me, but I have chosen you, and ordained you, …that whatsoever ye shall ask of the Father in my name, he may give it you." How beautiful this is! You're ordained
to receive answers when you make petitions or decrees in the Name of Jesus.

We find another beautiful scripture in John 16:24. It says, "Hitherto have ye asked nothing in my name: ask and ye shall receive, that your joy may be full." God's desire is for you to have your requests granted,
so that your joy may be full. He's your loving heavenly Father, and you can be confident to table your requests before Him with an assurance of a response. So, always pray in confidence.

Some Christians never ask in confidence. This is perhaps because they're ignorant of His will. God's will isn't to withhold good things from you. So, be confident to ask Him for the best things of life. If you're
not confident before God, you can't be effective in your walk of faith. In Matthew 7:11 AMPC, Jesus said, "If you then, evil as you are, know how to give good and advantageous gifts to your children, how much
more will your Father Who is in heaven [perfect as He is] give good and advantageous things to those who keep on asking Him!" Think about that!
PRAYER

Gracious and righteous Father, I'm inspired by the truth of your Word, your love and eternal kindness; even now, I'm strengthened in my confidence to ask whatever I will, knowing that it's your delight to
hear and answer my prayers. My joy is full today, as I receive answers to my prayers, in Jesus' Name. Amen.
FURTHER STUDY:
Mark 11:24; Psalm 6:9; 1 Peter 3:12
1-YEAR BIBLE READING PLAN: Mark 3:13-35 & Leviticus 13-14

2-YEAR BIBLE READING PLAN: Acts 19:21-29 & Psalm 27-28
Please follow and like us: