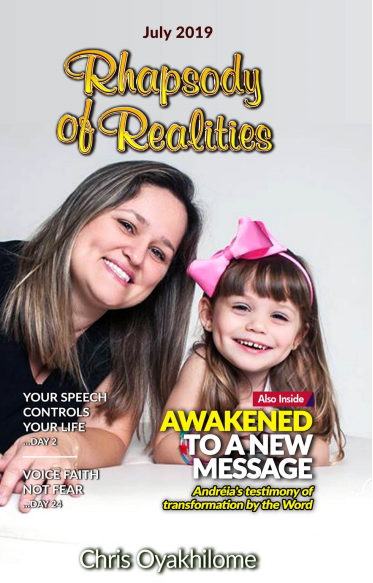 He Doesn't Take Away By Death
The last enemy that shall be destroyed is death (1 Corinthians 15:26). In most religious circles, when funerals are being conducted, it's common to hear the officiating minister say, "The Lord has given, and the Lord has taken away; blessed be the Name of the Lord." But the Lord doesn't "take away" by death. He's the giver or author of life, and death isn't from Him.
The Bible lets us know that death is an enemy, and refers to it as the last enemy that shall be destroyed. However, it's already been defeated as the scriptures show us.
God never takes anybody away by death. The only people He took away from this world, He took them alive. Enoch, the Bible says, walked with God and suddenly, he was taken away from the earth by the Spirit of God—alive into heaven (Genesis 5:24). Elijah was also taken away alive (read 2 Kings 2:11).
What about Jesus? He too was taken away alive! And for those who believe in Him, they're going to be taken away alive. Hallelujah! 1 Thessalonians 4:16-17 says, "For the Lord himself will descend from heaven with a shout, with the voice of an archangel, and with the trumpet of God: and the dead in Christ shall rise first:Then we who are alive and remain shall be caught up together with them in the clouds, to meet the Lord in the air: and so shall we ever be with the Lord." This is how God "takes away"; it's not by death. It's called a translation.
Moreover, those whom God took away knew ahead of time. Enoch, the Bible says, before his translation, had the testimony that he pleased God. Elijah knew he was to be taken away and he discussed it with Elisha (2 Kings 2:9-11). The Lord Jesus was in a meeting with His disciples, after discussing with them, He levitated (Acts 1:9). He had told them He was going to leave that way.
For the rest of us, we'll have the same witness in our spirits that our departure is very close, so much so, we'll be talking about it. There'll be an urgency in the spirit and we'll preach the Gospel with greater fervency, compelling men to believe in Jesus Christ. While we're at it, suddenly, the trumpet will sound, and we'll all be taken out of this world. Glory to God!
PRAYER
Thank you, precious Father, for you have abolished death and brought life and immortality to light through the Gospel. Thank you for granting me eternal life in Christ, by which I live eternally in your presence, and for your glory, in Jesus' Name. Amen.
FURTHER STUDY:
2 Timothy 1:8-10; Hosea 13:14; 1 Corinthians 15:51-54
1 YEAR BIBLE READING PLAN: Acts 23:12-35 & Job 40-42
2 YEAR BIBLE READING PLAN: Luke 9:1-9 & Joshua 11
Please follow and like us: