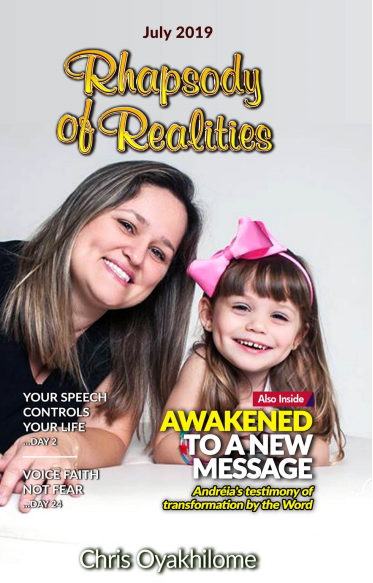 God In Human Flesh
The Jews answered him, saying, For a good work we stone thee not; but for blasphemy, and because that thou, being a man, makest thyself God (John 10:33). Many don't understand the meaning of the expression, "Son of God."
They think it means one that's born by God. It's much more than that. "Son of God" means God in human flesh. Now you can better understand what it means when you read in Matthew, Mark, Luke and John, about Jesus being referred to as "Son of God."
The Jews understood it; that's the reason on a certain occasion, they wanted to stone Him to death, and it's one of the reasons they eventually crucified Him. They said, "thou, being a man, makest thyself God" (John 10:33-36). In Luke 22:70, they all asked Him, "…Art thou…the Son of God? He replied, "…Ye say that I am."
Then, they replied, "…What need we any further witness? for we ourselves have heard of his own mouth" (Luke 22:71). For that, they took Him away to crucify Him, because "Son of God" means the manifestation of God in flesh. They couldn't take it.
When we say Jesus Christ is the Son of God, it's a positive declaration of His Deity. We're saying that He's divine; He is Himself God. Now, He heads up the new creation who also are born of the Word, and in the class of God as associates of the Godkind.
The Bible says the Word (referring to Jesus) became flesh and dwelt among us (John 1:14). When He walked the earth, even though they saw Him in the body of a man, He had the life and nature of God in Him. He was hundred per cent God, and hundred per cent man—such an amazing reality!
Now, being born again, you were born after Jesus, and like Him, you have the life and nature of God in you. The Bible says as He is, so are we in this world (1 John 4:17). Hallelujah!
PRAYER
Blessed Father, I thank you for enriching me with the knowledge of your Word. My life is made ever more glorious, and I walk in victory, success, and prosperity, as your Word prevails in me, and through me over circumstances, in Jesus' Name. Amen.
FURTHER STUDY:
John 1:32-34; John 14:8-11
1 YEAR BIBLE READING PLAN: Acts 26:19-32 & Psalms 19-20
2 YEAR BIBLE READING PLAN: Luke 9:49-62 & Joshua 16-17
Please follow and like us: