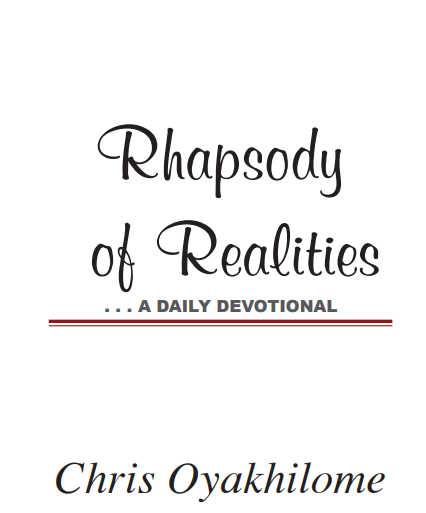 In Likeness Of Him
You must display a new nature because you are a new person, created in God's likeness – righteous, holy, and true (Ephesians 4:24 NLT). In Ephesians 5:1, we're admonished to be "imitators of God" as His beloved children.
This is possible because we have His life and nature in us. Therefore, we can talk like Him, love like Him, and walk in absolute mastery and dominion in the earth, as Jesus did, for as He is, so are we in this world (1 John 4:17).
Being born again, you're born after the Second Adam, Jesus Christ; you were created after Him in righteousness and true holiness. 2 Corinthians 5:17 says, "Therefore if any man be in Christ, he is a new creature…." This new creature is born anew after the image of God (Colossians 3:10). Thus, you're a new person, with the God-nature. This is the reason you can imitate Christ. No matter how much you train a monkey or a chimpanzee to act like a human, it can never be human, because it doesn't have the human nature. To be human, you have to be born that way.
See Also: Rhapsody Of Realities Friday 2nd
Recall the seven sons of Sceva, who attempted to copy Paul, by casting out devils, even though they weren't born again. They didn't have the Christ-life in them. The Bible says, "And the man in whom the evil spirit was leaped on them, and overcame them, and prevailed against them, so that they fled out of that house naked and wounded" (Acts 19:16).
Only those who are born again and have the nature of God, have the right and authority to cast out devils in the Name of Jesus. Jesus cast out devils; and He gave us the authority to do the same. He said in John 14:12, "Verily, verily, I say unto you, He that believeth on me, the works that I do shall he do also; and greater works than these shall he do…."
In addition, you're to emulate Him in your lovewalk. Ephesians 5:2 says, "And walk in love, as Christ also hath loved us, and hath given himself for us an offering and a sacrifice to God for a sweetsmelling savour." Express love to those in your world, whether or not you think they deserve it. That's being like your heavenly Father. The Bible says, "That ye may be the children of your Father which is in heaven: for he maketh his sun to rise on the evil and on the good, and sendeth rain on the just and on the unjust" (Matthew 5:45). Hallelujah!
PRAYER
Dear heavenly Father, I thank you for making me a partaker and participator in the divine nature. My divine nature causes me to act like you, talk like you, and to think like you; your beauty and compassion are seen and expressed through me, in Jesus' Name. Amen.
FURTHER STUDY:
2 Corinthians 5:17; Ephesians 5:1 NIV; 1 John 4:17
1-YEAR BIBLE READING PLAN:
Romans 7:7-25 & Psalms 64-67
2-YEAR BIBLE READING PLAN:
Luke 12:49-59 & Judges 9
Please follow and like us: