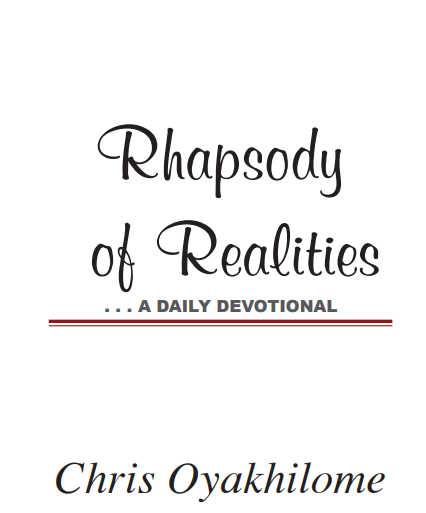 Speak The Truth Always
These six things doth the LORD hate: yea, seven are an abomination unto him: A proud look, a lying tongue, and hands that shed innocent blood, An heart that deviseth wicked imaginations, feet that be swift in running to mischief, A false witness that speaketh lies, and he that soweth discord among brethren (Proverbs 6:16-19). Some people can't seem to put a stop to certain unpleasant habits, such as lying.
But being born again, you have a different nature; you're not in servitude to sin or Satan, because you've been made free from death and the law of sin. The very thing that makes people sin has been disabled in your life.
Therefore, you can say, "No" to any bad habit, and that'll be it. All that's required is your decision, and the discipline to stick to the Word. The Word says, "Put away lying"; therefore, say to yourself, "I tell the truth only, and always, no matter what!"
See Also: Rhapsody Of Realities Saturday 3rd
You can quit whatever it is you do that you know is wrong; you only need to make up your mind. Romans 6:14 says, "For sin shall not have dominion over you: for ye are not under the law, but under grace." Sin can no longer keep you in bondage; it can't make you do what you don't want to do anymore, because you have a new nature—the God-nature.
Our opening scripture counted a lying tongue and a false witness among the things that the Lord detests. So, put away lying; it's not a part of your new nature in Christ. The Bible says, "And that ye put on the new man, which after God is created in righteousness and true holiness" (Ephesians 4:24). Now that you're in Christ, you've put on the new man; you're different. Act accordingly. Speak the truth always.
PRAYER
Precious Father, I thank you for my new life in Christ. I've put on the new man, which is created in righteousness and true holiness. I've put away the works of the flesh, and live only in, and by, the truth of your Word. Thank you for bringing me into the liberty of the Spirit, as I walk in the glory of my new life and nature in Christ, in Jesus' Name. Amen.
FURTHER STUDY
Zechariah 8:16; Colossians 3:8-10; Ephesians 4:25
1-YEAR BIBLE READING PLAN: Romans 8:1-17 & Psalms 68-69
2-YEAR BIBLE READING PLAN:
Luke 13:1-9 & Judges 10
Please follow and like us: