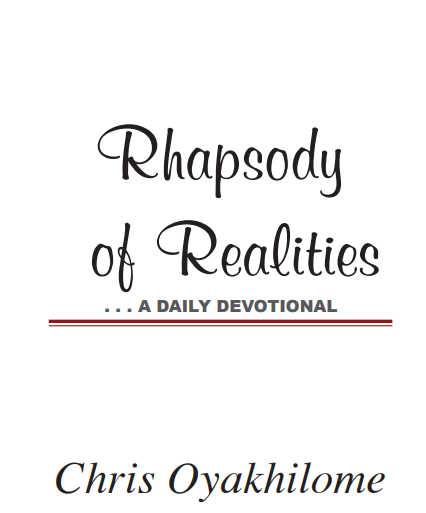 THE AFFIRMATION PRINCIPLE
But what saith it? The word is nigh thee, even in thy mouth, and in thy
heart: that is, the word of faith, which we preach; That if thou shalt confess
with thy mouth the Lord Jesus, and shalt believe in thine heart that God
hath raised him from the dead, thou shalt be saved. For with the heart man
believeth unto righteousness; and with
the mouth confession is made unto salvation (Romans 10:8-10)
It's astonishing that many make light of the above verses and miss the amazing revelation it brings to the Church. It's like what's revealed in
Hebrews 13:5-6: "Let your conversation be without covetousness; and be content with such things as ye have: for he hath said, I will never leave thee, nor forsake thee. So that we may boldly say, The Lord
is my helper, and I will not fear what man shall do unto me."

In these verses, the Spirit gives an important counsel at the beginning of the fifth verse. He says let your manner of life be without covetousness, and be content with what you have. He could have stopped there, but He didn't. Rather, He continued and gave
us the reason He made the statement in the first place, which we find in the concluding part of verse five: "… for he hath said, I will never leave thee, nor forsake thee." Had he stopped here, it would have meant He merely wanted us to see a promise, which would have been okay. However, He reveals something quite profound in the next verse and says, "…So that we may boldly say, The Lord is my helper, and I will not fear what man shall do unto me." Herein is the affirmation
principle: "God has said, so that you may boldly say…."

God gave us His Word, so that you may boldly respond in consonance with it. That's what changes your life. The promise alone doesn't change your life; the principle must be applied.

In applying the principle, you don't merely "quote" what God has said; you give your personal faith-response to the Word, on the basis of your
understanding of His required response. An accurate response is learned through the Word, and the Holy Spirit. He gave us mouths so we can vocalize and use His Word to mould and shape our lives and destinies in the direction of His perfect will. Hallelujah!
PRAYER
Precious Father, you've translated me from the domain of darkness into your glorious Kingdom of light, where I reign and rule over circumstances. My prosperity is independent of financial conditions of
nations and governments. Through my confession of your Word, I'm on a perpetual victory parade, in Jesus' Name. Amen.
FURTHER STUDY:
2 Corinthians 4:13; Mark 11:23
1-YEAR BIBLE READING PLAN: Matthew 8:1-27 & Genesis 25-26

2-YEAR BIBLE READING PLAN: Matthew 5:11-20 & Genesis 10
Please follow and like us: