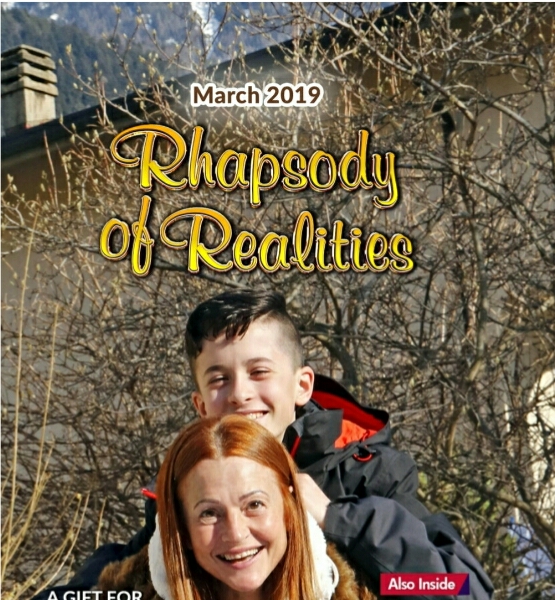 Crowned With Glory And Honour
To whom God would make known what is the riches of the glory of this mystery among the Gentiles; which is Christ in you, the hope of glory (Colossians 1:27).
Many think that Christianity restored us back to what Adam and Eve used to be or had in the Garden of Eden, but that's not true.
What we have is a far greater glory (2 Corinthians 3:10). Being born again, you're not born after the first Adam but after the second and last Adam, Jesus Christ. The Scripture says, "…The first man, Adam, became a living person. But the last Adam—that is, Christ—is a life-giving Spirit" (1 Corinthians 15:45 NLT).

I want you to carefully note the tenses in Romans 8:30 as we read this time from the Weymouth New Testament: "…and those whom He has pre-destined He also has called; and those whom He has called He has also declared free from guilt; and those whom He has declared free from guilt He has also crowned with glory ." Here, we identify vital realities concerning the new creation, which are the results of Christ's redemptive work. One of them is that you've been crowned with glory. That means you've been brought into a life of beauty and excellence.

Furthermore, in 1 Peter 5:10, we read that God has called you to His own eternal glory in Christ Jesus. The same truth is highlighted in 2 Peter 1:3: "According as his divine power hath given unto us all things that pertain unto life and godliness, through the knowledge of him that hath called us to glory and virtue." You've been glorified, not with any lesser glory, but with the same glory that is on Jesus. He said in John 17:22: "And the glory which thou gavest me I have given them…."

"But doesn't the Bible say in Romans 3:23 that all have sinned and fallen short of the glory of God?" someone may ask. That was before Jesus came. All men became separated from the glory of God because of sin, but Jesus, through His death, nailed sin to the Cross and brought us into glory; not the glory that Adam and Eve had, but His own glory. He glorified you with Himself.

Referring to Jesus, Hebrews 2:9 tells us that God crowned Him with glory and honour. Then in 1 John 4:17, we read that as He is, so are we in this world. Blessed be God! You're crowned with glory and honour just like Jesus. Your life isn't for reproach; it's for glory, beauty, excellence and honour. Hallelujah!

CONFESSION
My life is excellent and full of glory; I'm crowned with righteousness and honour, and the pleasure of the Lord is prospering through me. Christ is exalted in me today and evermore; my life is for His glory. Hallelujah!

FURTHER STUDY:
1 Peter 5:10 AMPC; 1 Peter 2:9 AMPC

1 YEAR BIBLE READING PLAN: Luke 5:17-39 & Deuteronomy 28

2 YEAR BIBLE READING PLAN: Matthew 25:14-30 & Exodus 33
Please follow and like us: