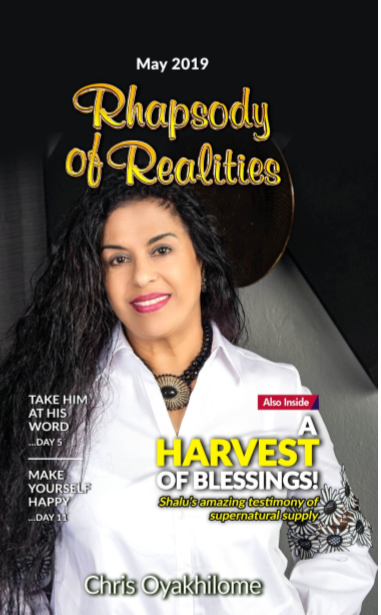 We Live In The Victory Of Christ
But thanks be to God, which giveth us the victory through our Lord Jesus Christ (1 Corinthians 15:57). In Christianity, we pose a solid front! We don't chicken out; we don't live in fear; we're bold and strong,
Irrespective of the troubles or adversities we face. We maintain our faith-filled confessions. We're confident about life; confident that come what may, we're more than conquerors.
There're those who say, "Well, you don't know what life will bring forth; you never can tell what's going to happen tomorrow." That's not us; we don't talk like that! We know what will happen tomorrow: tomorrow, we'll win; we'll still be shouting, dancing, and rejoicing in victory. Why? It's because the script has been written: all things work together for good, to them that love God (Romans 8:28). Our light afflictions produce for us a far more exceeding, and eternal weight of glory (2 Corinthians 4:17). We triumph always in all things and in every place (2 Corinthians 2:14). Hallelujah!
The "Script," the Word by which we live, says we're victors forever, come rain, come shine, and we're simply acting it out. Part of that script says in Romans 8:35, "Who shall separate us from the love of Christ? shall tribulation, or distress, or persecution, or famine, or nakedness, or peril, or sword?" After considering all these things, the Spirit's conclusion, who is the "Scriptwriter," is that we're more than conquerors.
In Isaiah 54:16-17, again, the "Scriptwriter" wrote, "Behold, I have created the smith that bloweth the coals in the fire, and that bringeth forth an instrument for his work; and I have created the waster to destroy. No weapon that is formed against thee shall prosper; and every tongue that shall rise against thee in judgment thou shalt condemn. This is the heritage of the servants of the LORD, and their righteousness is of me, saith the LORD." What a word! If this doesn't give anyone the confidence to face life and win, then nothing will.
You're invincible. Your life is for the glory of God. Nothing in this world can defeat you or put you under as long as you live in the victory of Christ. There's nothing to struggle with or try to overcome, because you have triumphed already with, and in Christ. Don't allow the circumstances of life try to make you think otherwise.
CONFESSION
I walk in the reality of all that's written about me in the Scriptures. The Lord is my Rock and my Strength, He's the glory of my life. In Him, I've overcome the world. I'm walking in the victory of Christ. I win every day, reigning in life through Christ Jesus. I make progress. I walk in peace with prosperity. I'm healthy, vibrant and strong. Glory to God!
FURTHER STUDY:
Romans 8:28; 2 Corinthians 2:14; 2 Corinthians 4:15-18
1 YEAR BIBLE READING PLAN: John 12:20-50 & 2 Kings 18-19
2 YEAR BIBLE READING PLAN: Mark 13:1-11 & Numbers 29
Please follow and like us: