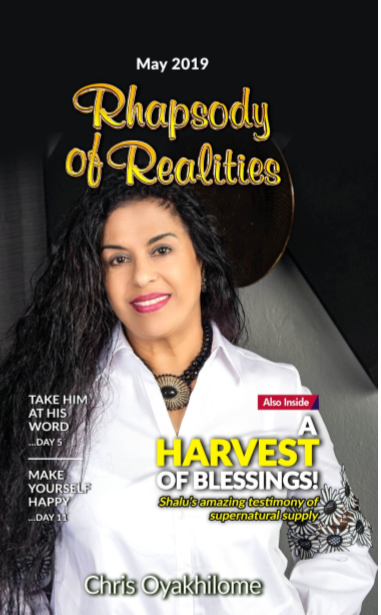 Be Spiritually Minded
For to be carnally minded is death; but to be spiritually minded is life and peace. Because the carnal mind is enmity against God: for it is not subject to the law of God, neither indeed can be (Romans 8:6-7). When we talk about being spiritually minded, the context here is being spiritually minded towards God;
Setting your mind and affection on Him and things pertaining to His Kingdom. Some have asked, "How do I set my mind on the Lord and on spiritual things?" It's by setting your attention on the Word!
The Word shows you what spiritual things are and delivers them to you. That's because God's Word is Light (John 1:1-5), and light defines and reveals (Ephesians 5:13). Your spiritual eyes need God's light—His Word—to show you what spiritual things from Him are, so you can "mind" those things; set your focus on them.
Romans 8:5 declares, "For they that are after the flesh do mind the things of the flesh; but they that are after the Spirit the things of the Spirit." You're after the Spirit if your affection, the things that excite you, and what you focus your attention on, are things pertaining to Christ, His Gospel, and the eternal life that He brought to us.
Some Christians don't show or give sufficient interest, time, attention, and effort to studying God's Word and other spiritually edifying endeavours as praying, attending church services regularly, etc. They'd rather set their minds and attention on worldly things.
But the Spirit sounds a strong warning to such folks. We read it as part of our opening scripture; it says, "For to be carnally minded is death…" (Romans 8:6). But if you want to live the life of righteousness, with the peace of prosperity, you have to be spiritually minded.
The fact that you study this devotional to learn God's Word, to learn about Jesus Christ, the Holy Spirit, and the Kingdom of God, is being spiritually minded towards God. Continue in it.
PRAYER
Dear Father, thank you for awakening in me the consciousness of my spirituality through the Word. My attention is set on things above—not on earthly, carnal, mundane, or transient things. I walk in victory, power and the dominion of the Spirit, because I'm spiritually minded, with my unalloyed attention on the true light of the Word, in Jesus' Name. Amen.
FURTHER STUDY:
Colossians 3:2-4; 1 Corinthians 15:48-49
1 YEAR BIBLE READING PLAN: John 12:1-19 & 2 Kings 16-17
2 YEAR BIBLE READING PLAN: Mark 12:35-44 & Numbers 28
Please follow and like us: